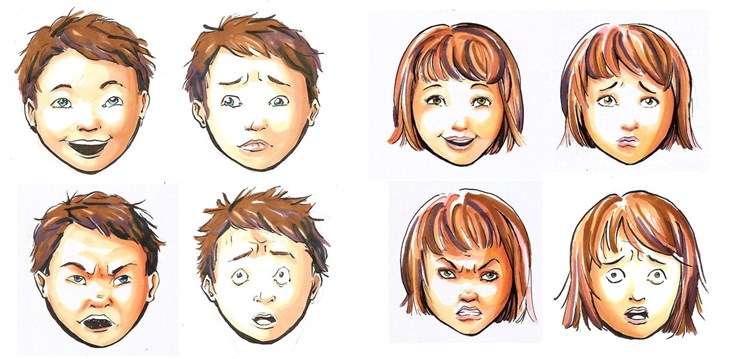 When it comes to purchases made by mobile media users, on the global scale, there has been a slight fall in purchase volumes, or number of purchases - from 70 to 65%. The Middle East marked an exception however. Research has shown that purchase levels held steady at 68% across Saudi Arabia, Qatar and UAE. The same research has also shown that Saudi mobile media users spend more on mobile purchases than another other country, the figure standing at 76%. That's eleven points above the global average, and seven points higher than the 2012 figure for Saudi Arabia.
Smartphone penetration stands at astounding figures in the UAE and the KSA, respectively first and third highest in the world. All these factors make the gulf market, and Saudi Arabia and the United Emirates in particular, very attractive markets for mobile developers. The budding local scene is growing at a slow but steady pace. Innovation is certainly abundant as well, if you know where to look.
Take Feelit for example, a one of a kind service created by 4 saudi entrepreneurs. Feelit is a social network built around emotions and moods. It's mission is to help people communicate emotionally. In its current first version, the service seeks to help users quell bad moods or revel in happy thoughts.
The main feature involves a rotary dial like menu that you flick to set your mood: happy, sleepy, sad, and so on. Right below the dial, you are presented with the option to either 'squash' or 'embrace' that emotion with tailored content suggested by other users. So say you were sleepy, hit 'embrace' and you will be present with soothing music for example to lull you into slumber deep. Alternatively, hitting 'squash' could reveal a fast paced, uplifting video that gives you a little boost and helps you stay awake a little longer.
The app also includes some other features. It is a social network, accordingly, you can follow other users and keep track of their activity and posts on your timeline. You can comment on posts, you can also 'hug' people - Feelit's answer to the Facebook Like.
I had a chat with one of the cofounders, Mohammad AlKadi. Mohammed dropped out of college after he started working on Feelit. He told me he did so because he believed that he'll learn a lot more, and a lot faster from working on Feelit and other extra curricular activities. He seemed fully aware of the risk he's taking, as he attributed his move to his "risk taker" and "adventurer" nature. Mohammad has AlBara Hakami, CTO, Omar AlEisa, UI and UX Designer, and Dima AlOthaimeen as his partners in crime. The four cofounders are also joined by Omar Alessa on software development.
Evolving your product
At the beginning of the conversation, Mohammad told me that their aim was to help users communicate and deal with their emotions. The current version of the app is more focused on dealing with emotions. That is about to change however.
Currently working on version two of the app, which will include an Android version this time around, the team has decided to place emphasis on communicating emotions rather than dealing with them. The 'squash' and 'embrace' button will be taken off, and in the newer, simpler version users will indicate how they are feeling and view or share links instead.
The new iteration will also display trending feelings, represented by an interactive bubble chart. The size of a bubble would depend on the number of users in that particular mood at any given moment. The 'sleepy' bubble for instance will grow at night. Clicking it will show you sleepy users and their shared content in a timeline view. The new version will also allow users to upload their own pictures, and not just share from the web.
The change in direction was made after the team felt that the squash/embrace feature was a bit complicated, and sometimes confusing. Some of the content shared from different emotions was too similar at times as well. After observing how users were interacting with the app, they realized that what they have on their hands now 'doesn't provide much value." In their observations they also picked up on the most active segment of users: female teenagers, which they will be targeting in the new app.
The app has been available for download for about 3 months now and has around 13000 users. It has also received glowing reviews, with a 5 star rating on the App Store. "People loved the idea of a Saudi app with a global appeal," explains Mohammad. Users are mostly from the Kingdom, he continued, but the team is currently sketching their global strategy.
Feelit mark II
The age of in app purchases
The app is free of charge. But the team tries to monetize with in app purchases, stickers to be precise. In app purchases are growing fast according to Mohammad, and he had the numbers to back up his claim: last year 76% of all revenues made on iOS were from in app purchases. A quatum leap from the 35% of the year prior, and it's growing even faster in Asia. He also cited Line as an example: the messaging app made about $17 million of the company's $58 million in total revenue in Q1 2013 selling stickers.
Ups and downs of working in Saudi Arabia
'Super fun' and 'amazing' is how Mohammad describes working in Saudi Arabia. The community is growing, and growing with it is really nice he explains. Everyone is supportive and wants to help. The downside however is the jarring lack of investment opportunities. The company is self funded up until now, but the team is working on getting money in, currently drafting their business plan with the help of their business advisor - Mustafa F. Ahmed, Co-Founder & CTO of Saletab.com - and getting ready to pitch to investors.
Reaching investors was the hardest part and "took a lot of effort". There aren't many investors in tech, and most are angel investors and very few VCs he concluded. Building the team was a mixed process. Difficult at first, but now that they've got that behind them, it is now their "strongest point."
On social networks and competition
There is no direct competition for Feelit according to Mohammad. Neither he or I can think of an app that has a similar core value, that is "connecting content with emotions." "Maybe Path" was his best guess, albeit being different, it does touch on the personal aspect. Overall, his view is that social networks complement each other. Each fills a different need, most people us all or at least a multiple. "Feelit has something special" too.
Feelit was a finalist in ArabNet Riyadh's Startup Competition and won first prize. The app is available for download for iPhone, iPad, and iPod Touch with iOS 7.0 or higher here.
Mohammad AlQadi pitching Feelit at ArabNet Riyadh 2013

Homepage photo source: www.deviantart.com
Latest Business
Intelligence Report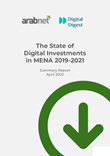 Latest Report
The State of Digital Investments in MENA 2019-2021
View Report
;