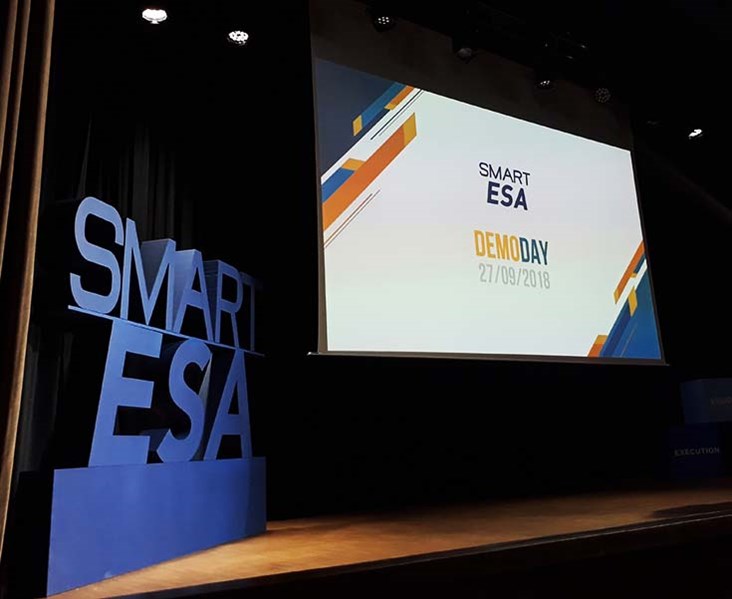 On September the 27th, the Ecole Supérieure des Affaires (ESA) in Beirut hosted its Smart ESA Demo Day featuring young Lebanese startups whose ideas tackle different problems from various sectors.
Launched by ESA in 2017, with the support of the French Embassy in Lebanon and the Banque du Liban (BDL), Smart ESA is a startup accelerator that capitalizes on French Tech expertise and savoir-faire by creating an environment which fosters the development and growth of startups and an entrepreneurial mind.
To date, Smart ESA has supported more than 50 startups through workshops, coaching, networking, and pitching activities.
During this Demo Day, 11 startups took the stage to pitch their businesses for potential investment.
Meet Smart ESA Startups:
Anachron Technologies
Anachron Tech is a software development company that offers banks and financial institutions a software which acts as an Investment Advisor to untapped market segments at a profitable rate.
Augmental
Augmental's founder, Paul Barakat Diab, believes that the Lebanese education system is flawed for it does not take into consideration the student's learning style. Middle to High School students being the target, Augmental implements Artificial Intelligence and Augmented Reality in the Lebanese Curriculum to adapt to the student's learning style.
BlocRecs
BlocRecs is a blockchain-based platform launched in 2018. It allows recruiters to instantly validate the education and employment records of job candidates. Using this software can save HR and University registrars' time and money, along with eliminating the risk of fraud.
FindMyDoc
FindMyDoc is a mobile app that will soon be launched. Users of this app will be able to find the right doctors based on filters such as wait-time, highest quality of service, specialty, location, and rating. The application also includes a useful database of how-to guides, benefits, and tips to help users with health-related issues.
Hjezle
Hjezle is a platform that allows users to book last-minute appointments at beauty institutes. Users can filter their searches based on location, time, and type of service. This is possible through the robot agent, Oliver, who will make sure that the inquiry is fulfilled smoothly and quickly.
Lemonade Fashion
Lemonade Fashion is a platform in which customers will find tailor-made designer outfits at affordable prices. This platform not only features outfits at a lower price but also recruits emerging designers turning them into brands by manufacturing, marketing, and selling their designs.
MAJ Solution
MAJ Solution provides construction and development companies with tools to predict potential early enough. Considering that the process of data collection is currently done manually, the time and probability of mishaps are high. With MAJ's services, mistakes can be prevented and the time to collect data is majorly reduced from an average of 2 weeks to seconds.
My Otocar
My Otocar is a smart time management app that allows parents to track their children during the school bus ride. My Otocar makes it possible by tracking the bus driver's mobile GPS and with a click of a button, the driver notifies the parent about the whereabouts of the kids.
Relief
Relief is an online platform where massage therapists and individuals are connected. Relief provides users with the ability to order massage sessions in the comfort of their homes. The therapists are collected carefully by checking their backgrounds and their experience.
The Adventures of Adam
Designed for kids whose ages are from 2 to 6 years old, The Adventures of Adam is an interactive educational game divided into different mini-exercises. The aim is to develop the child's cognitive skills while focusing on the Lebanese dialect. Their future plans include expanding to the Arab region and implementing their respective mother-tongue languages.
Waynak
To solve Lebanon's complicated address system, Waynak provides a platform allowing users to create their personal digital address in a personalized, more detailed map. They will be able to use Waynak's address on various other platforms without going through the hassle of re-filling the same information.
Latest Business
Intelligence Report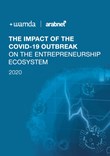 Latest Report
The Impact of the COVID-19 Outbreak On The Entrepreneurship Ecosystem
View Report
;