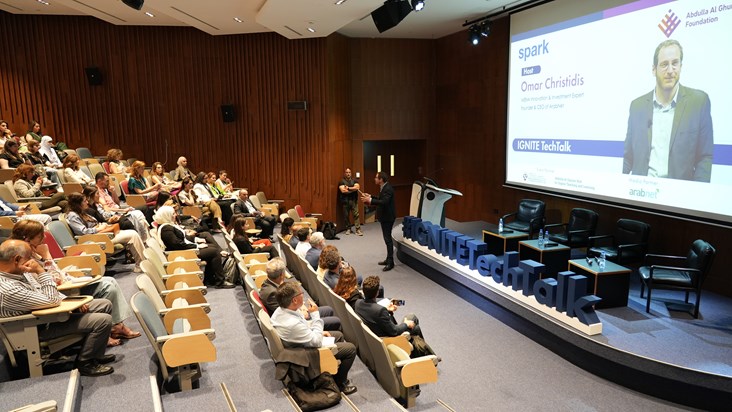 The IGNITE TechTalk conference, powered by Abdulla Al Ghurair Foundation and SPARK, held at Lebanon's American University of Beirut, addressed the impact of the global digital revolution, climate change and the COVID-19 pandemic on the future of jobs for Lebanon's youth.
The conference brought together 150 experts and stakeholders involved in job creation for youth, including policymakers, business leaders, NGOs, higher education specialists, tech startups and donors to discuss the opportunities and challenges related to digital upskilling and jobs for youth in Lebanon and the Middle East.
The conference was opened by Mr. Fadlo Khuri, President of the American University of Beirut, and Mrs. Danah Dajani, Director of Programmes and Partnerships at Abdulla Al Ghurair Foundation. Addressing the importance of leveraging the changes brought in by the advancement of technology, Ms. Dajani said: "At a time where advanced technology is reshaping industries and economies, education must adapt to ensure the empowerment and upskilling of MENA youth. With the increase in demand for a tech-savvy workforce, equipping MENA youth with the necessary digital competencies is a key driver of their future success enabling young individuals to become active participants in the digital economy, creating a positive ripple effect on their lives, communities, and nations. As enablers in this space, our Foundation is proud to share our learnings today at this event that will support foster a future-ready workforce that thrives in the digital landscape, accelerates innovation, and paves the way for sustainable development in the region."
The opening panel brought together Achraf Bouali, Head of Office at OECD, Dina Sherif, Executive Director of Legatum Center at MIT and Giorgia Varisco, Chief of Adolescent and Youth Programme of UNICEF Lebanon. The conversation centred around how to empower the Arab youth though upskilling and jobs in the digital age. Sherif: "We need #Edtech platforms more and encourage the youth at the school level to prepare them what's to come. Moreover, values, values, values, these need to be at the core of our education."
Three breakout sessions invited participants to dive deeper into core topics including AI and Generative Models, the Digital Work Trend and Digitalisation and Scaling SMEs.
SPARK's Director of Programmes, Mr. Michel Richter, delivered a closing speech in which he highlighted the efforts of SPARK and Abdulla Al Ghurair Foundation in establishing pathways toward sustainable employment and changing the lives of youth. "SPARK is very excited to partner with the Abdulla Al Ghurair Foundation and organise this regional event series on digital jobs for youth throughout the Middle East. Partners across sectors need to collaborate to facilitate young men and women, including refugees, better and create new opportunities for those who need these the most."
Latest Business
Intelligence Report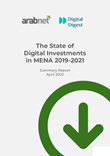 Latest Report
The State of Digital Investments in MENA 2019-2021
View Report
;