Sadeem Crowns Ali Neyadi Winner of Its First Season
Back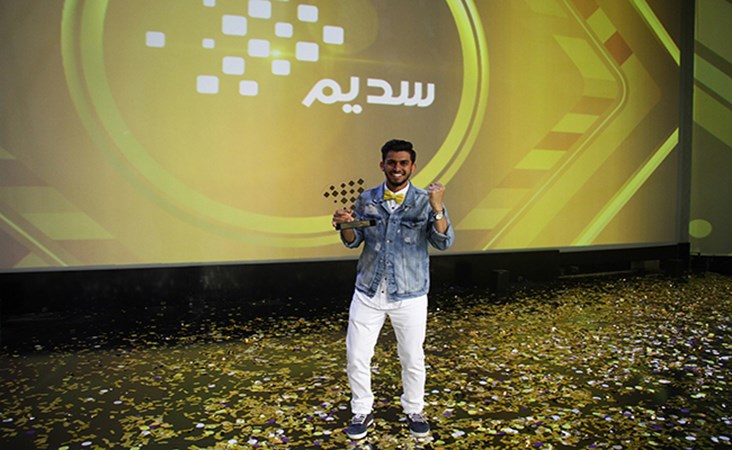 This article is in partnership with An-Nahar English.
Sadeem, the Arab world's largest competition among social influencers, with particular focus in the Generation Z range, had a gala show wrap and award for the top player.
The Sadeem competition and series announced the winner of Season 1 during a televised production at the iconic Venue Verde, Beirut, in a red-carpet finale in front of social-media influencers from across the region.
Throughout the program's first season, which launched this spring, a MENA-wide audience got to watch their local favorite aspiring social-media influencer out of 20 contestants hailing from across the region, go from "zero to hero," as they competed on air.
The night was awash in hundreds of local and regional influencers, news and entertainment media, fashionistas and performers, in a star-dust sprinkled scene of glittering gowns and bespoke tailoring, with those attending celebrating the gathering with mingling, applauding and a sumptuous buffet and after party.
As the several month season came to an end, the 10 finalists had become more a family than competitors and there was tears, cheers, and hugs as the final winner was announced. On May 12, the show reached a crescendo when one of the contestants was crowned the Arab World's next digital superstar.
Giving a tough fight to the finish line, Ali Neyadi from Oman took home the winning trophy for his inspirational social media postings. The 24-year-old currently studies Computer Systems in Ireland, while creating engaging content about students abroad. Ali won Sadeem Season 1, which had more than 18,000 initial applicants from across the globe, and walked home with a grand prize of 1M Riyals, along with a trip to San Francisco to the headquarters of the major social media platforms.
Following his win, Neyadi said: "I am thrilled to be the Season 1 winner. It was an amazing competition. I worked incredibly hard and learned so much during the course of the show. It was really a rewarding experience, and also great fun."
Besides Neyadi, the show's top 10 finalists included Lina Fakahani from Egypt and Walid Fatam from Morocco for Vlogging; Mohammed Al-Salini from Libya and Qassim Al-Hato from Jordan for Travel and Adventure; Abdullah Jalal from Pakistan and Muthanna Al-Salih from Iraq for Inspiration; Abdulrahman Al Khamis from Kuwait for Innovation and Technology; Omar Al-Kikhia from Libya for Entertainment; and Zainab Moallem from Algeria for Comedy and Satire were featured.
The entries were judged by Egypt's rising motivational speaker Kareem Esmail, Algeria's popular online satirist Youcef Zarouta, and Kuwait's influential fashion blogger Ascia Al Faraj. The two star hosts of the series were Jordanian actress and YouTube celebrity Tima Shomali, and Lebanon's "Velfies" star Issam Merheb, known as Simi.
Shomali explained that the dominant watching group are young Arabs, from 15 to 25 years old; an age group popularly termed "Generation Z."
Esmail added at the concluding party, "This show proved that there are a lot of talents in the Middle East. It was a chance for them to showcase their skills. It was hard to judge them since social media content is very different and you can't give a professional opinion since it depends on every person's taste. There is no rule to social media, you just have to express yourself freely," he added.
Latest Business
Intelligence Report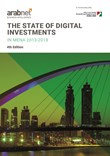 Latest Report
The State of Digital Investments in MENA 2013-2018 Report
View Report
;