Meet the Three Brilliant Winners of the Startup Demo Riyadh 2013!
Back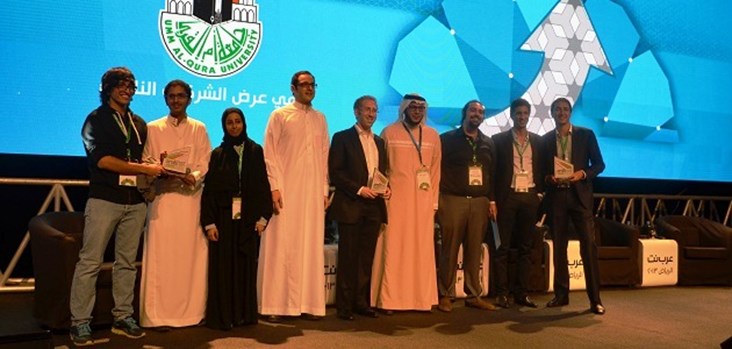 ArabNet's signature competitions are increasingly becoming a great platform to spot early entrepreneurial talent and give them the support and exposure needed to move to the next level. Last December during the ArabNet Riyadh, 10 promising entrepreneurs took the stage at the Startup Demo and showcased their startups in front of a panel of judges and a crowd of more than 900 attendees.
The winners received the 'PITME Labs Middle East Impact & Ingenuity Award.' This prestigious award gives the winners a chance to travel to Silicon Valley and partake in the PITME Labs program.
Below is a quick rundown of the winners. Don't forget to share your thoughts and feedback in the comments section…
MesCadeaux.ma - Third Place and People's Choice Award Winner
Soufiane Guerraoui and Youssef Hassar from Morocco founded MesCadeaux.ma after experiencing first-hand how awkward it is to receive a gift you don't like, and worse yet, to ask for the gift you want. So they decided to create a website specifically dedicated to gifts. Today, MesCadeaux.ma is run by a team of 6 talented members, and includes three main sections: gift registries, gift ideas, and corporate gifts. Watch the video below to listen to Soufiane as he explains how MesCadeaux.ma answers your needs.
Presella.com - Second Place Winner
Walid Singer and Louay Kadri co-founded Presella.com as they tried to think of was to de-risk events. They wanted to provide people with an easy way to create events risk free, and that's when they came up with the idea of Presella.com; an end-to-end e-ticketing solution that enables everyone to organize and promote events no matter where they are located. Presella.com is also the first platform globally "that allows users to crowdfund their events by selling tickets to unconfirmed events," explains Louay. Here is the rest of the presentation in the video below…
Feelit - First Place Winner
Feelit is the first "social app with a mission of connecting people emotionally and on a new personal level," explains Mohammad AlKadi, one of the founders. Essentially, Feelit helps you to deal with your feelings and communicate through them. At any particular time, you can open the app and identify your current emotional state, and Feelit will provide you with any content that will relate to your feelings, ranging from videos to pictures aggregated from all over the web. The app also allows you to see what your friends are feeling and to share their happiness or tp support them in their blue moods. Listen to Mohammad AlKadi's winning presentation as he talks about this unique application…
Latest Business
Intelligence Report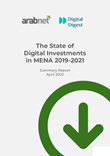 Latest Report
The State of Digital Investments in MENA 2019-2021
View Report
;