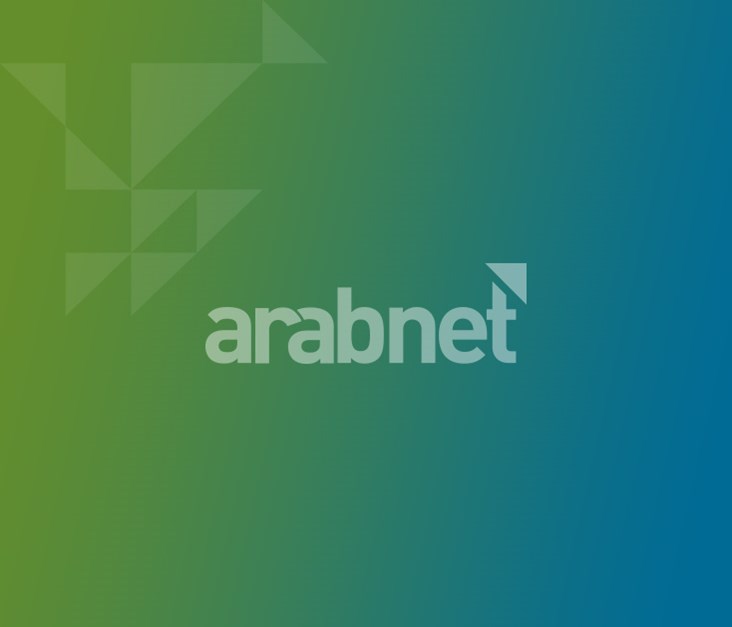 What started off as a text message according to Seeqnce founder Samer Karam has now reached its 2nd and final stage. 8 Teams presented their projects part of the Seeqnce 2012 Accelerator Program's Grand Finale: Rise of the Startups. "In all of 2012, less than 8 startups were created in Lebanon" Samer explained during the opening, but come next march, the SqP2012 we will have 8 globally competitive teams ready for investors that will be flown in to meet with them after 6 months of intense tutoring.
The 8 teams also received a $76 500 investment each, spread over cash and in-kind prizes. So without further ado, here are the 8 finalists.
Bayt Baytak
Bayt Baytak is an online real estate solution for the Middle East. There are two types of online real estate finders: Map based and listings. Of the four leading global services, the top two use maps to list properties while the 3rd and 4th use lists. The map based system was an easy decision according to Marwan Harmouche, one of the three man team behind Bayt Baytak. Coupled with a couple additional neat tricks, Bayt Baytak seeks to overhaul a "dull and primitive" online real estate business in the region. Firstly the service includes a lasso tool that enables users to select a certain area and get the available estates; secondly a Q&A platform lets users interact and get more details on the property at hand; and finally the service integrates with social networks in order to simplify finding shared apartments and roommates.
Kactus
"Any procedure I want to do tomorrow, someone is already doing it today," explains Nadi Chemali, one of the brains behind Kactus, a Wikipedia like repository for tasks. "Info is everywhere," he continued, "but that is a huge problem." Faced with bulky and chaotic information on the web, Kactus seeks to organize information in simple efficient to-do lists. Known as Kacts, lists are generated by the community, can include any type of media and can be interlinked with other lists when needed.
medHP
MedHP is a web and mobile application that provides information on all aspects of the medical industry. The service facilitates accessing expert medical advice for patients on one hand and help doctors increase their income and gain exposure on the other. Doctors are rated by users using surveys. Doctors can also rate each other provided that they specialize in different fields. The service also utilizes a clever method to help direct users to an appropriate doctor by clicking on a specific body part on a picture of the human anatomy and picking the symptom they're experiencing.
Yoofers
Yoofers is a crowdfunding platform for day to day items. The system allows users to tap into their social circle to fund private purchases and projects. Using a reputation engine, users are assigned a karma ratio based on their give & take ratio. A bad reputation limits how much a user can ask for and from whom.
Rikbit
Rikbit bridges Meet-up and Groupon. The service allows users to browse and customize offers that are suitable for groups and create events around them. Users can join the website, pick an offer, create an event for it and invite their friends to join in.
Presella
Presella is another hybrid service that mixes Eventbrite with Kickstarter. Presella seeks to eliminate the risk of creating events and the fear of empty audiences for artists. Users can create an event and set a minimum number of tickets. Once the number of tickets is pre-sold, the event is officially confirmed.
et3arraf
There are 45 million singles aged between 18 and 50 in the Middle East. Half of them are online, but online 5% use dating websites. For Cedric Maalouf, that translates into a 95% portion of the market up for grabs. Enter et3arraf, an online dating website tailored to the MENA region. "We understand the market, we speak the language," explained Cedric. The service includes Affinity Matching, using questionnaires built with renowned psychologists the system will identify users that might click, and Progressive Intimacy Sharing, whereby a users' identity will remain anonymous at first and progressively unfold to his match over time.
elManshar
elManshar is an online community for Arab youth to create and sell cool t-shirts. Submitted designs go through 2 phases. First it is evaluated in-house, either accepted or turned back with suggested adjustments. After it passes the initial screening phase, the design is then voted on by the community over a 2 week period.
Latest Business
Intelligence Report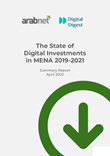 Latest Report
The State of Digital Investments in MENA 2019-2021
View Report
;