The Other Zoomaal: Crowdfunding for Causes with HelpForLeb
Back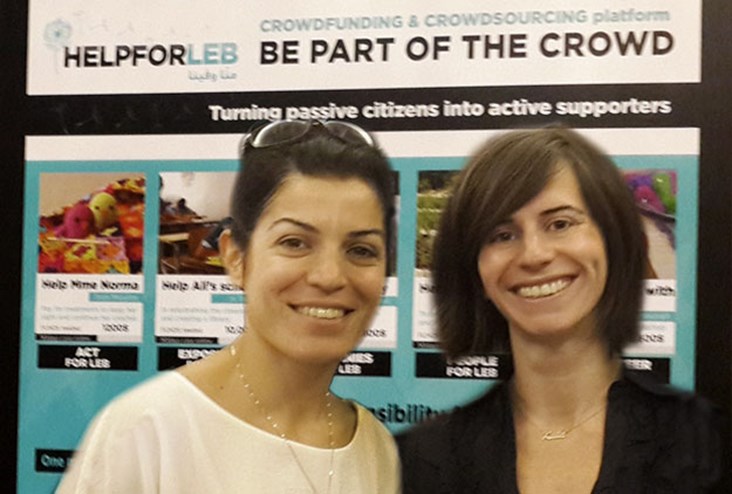 First there was Zoomaal, then there was HelpForLeb. Both crowdfunding platforms are based in Lebanon, and each champions different types of campaigns.
HelpForLeb is actually registered as an NGO. In 2014, it was among the winners of the social entrepreneurship competition organized by Nabad, an incubator by the Arcenciel NGO, with the support of USAid. Co-founders Nadine Farah and Diana Soussa were awarded $15,000 in seed funding that allowed them to set up their platform and advertise on social media.
Since it was launched in August 2014, the platform managed to raise over $100,000 (online and offline). 12 causes have been featured in total, of which 6 were fully funded. The platform currently features 25 NGOs and 5 active campaigns, with 3 new campaigns expected to launch on May 1, 2015.
For now, HelpForLeb focuses exclusively on social, environmental and humanitarian causes, NGOs and individuals in Lebanon. Farah and Soussa are currently collaborating with Zoomaal to scale their platform and launch the first regional crowdfunding website for social, humanitarian and environmental causes.
Made in Lebanon, for Lebanon
HelpForLeb's primary audience is the Lebanese diaspora (estimated at around 20 million individuals worldwide).
The platform's objectives are distinct from Zoomaal who focuses only on creative campaigns with a product (music album, movie, festival) – like its international brother, Kickstarter.
"As you know crowdfunding works in a ripple effect. We have to get all the NGO's members involved," said Farah. Throughout the campaign, HelpForLeb sets milestones for each cause to be able to measure the type of support it requires. According to her, Lebanese NGOs suffer from a lack of online involvement and awareness. Besides hosting and promoting their causes and campaign, HelpForLeb works on building up their capacity in this domain through one-on-one trainings.
"We explain to them the mechanics of crowdfunding and how they should handle the communication. Most importantly, we make sure they are connected with their supporters on social media, in newsletters and offline," said Soussa.
The team also designs visual material for campaigns and causes in-house, sometimes with the help of volunteers. They have notably enjoyed the support of professional artist and advertiser Malek Fleifel, a social media video editor who films and edits the NGOs' causes, when needed.
More Freedom with a Flexible Funding Model
Zoomaal follows the Kickstarter model ("all or nothing" fixed funding), so if a project's funding goal is not reached, the funds are reimbursed. This sounds risky, but it also creates encourages the campaign owners to deploy more marketing efforts. The crowdfunding platform also works harder to promote a campaign (if the goal is not reached, Kickstarter or Zoomaal cannot charge any fees).
With HelpForLeb, campaigns receive all the funds raised, even if their funding goal is not reached. This flexible funding model resembles that of Indiegogo - although the San Francisco-based crowdfunding platform also offers the choice of a fixed funding model. Donations start from as low as $1. It is also possible to donate more than once.
The founders realized that even a small amount of funding can support an NGO, cause or individual. However, if the funds are not enough to allow the campaign to make a change, the team will contact backers and offer them the option to redirect their donation to another cause.
Alternatively, backers can choose to volunteer with listed NGOs or projects. HelpForLeb contacts anyone who clicks on the "volunteer" button next to a listed NGO and finds out more about them before putting them in contact with the NGO. 8 such volunteers have been networked so far.
HelpForLeb collects a 7% fee from each successfully funded campaign to help cover the costs of online advertising, web development and management fees, and various office running costs. Crédit Libanais bank (NetCommerce) also charges an additional 3% in fees.
Helping a Good Cause Is Not the Only Reward
"Since we are collaborating with NGOs and work on a donation basis, when someone donates money, they don't usually expect anything in return," said Farah.
However, HelpForLeb has its own network of CSR-oriented Lebanese businesses who "sponsor" a campaign and offer discounts from their stores and restaurants to donors.
Some NGOs choose to offer their own perks for donors. Examples of rewards include drawings or printed material, as well as mentions on NGOs' websites. "For now we focus on rewards that are easy to send electronically or by mail so as to reduce the cost of shipping and logistics," said Soussa.
The platform's most recent success story is one athlete's plan to run an extreme race in Morocco and raise $50,000 to help the Association du Foyer de l'Enfant Libanais (AFEL) NGO nurture and rehabilitate 10 abused children. At the time we published this article, the cause had already exceeded its target and raised $80,000, with 3 fundraising days left. All additional collected funds in that period will help sponsor additional children.
See related: 3 Hot Tips for Indie Artists from the MENA, Tennra Encourages Crowdfunding by Gamification, CrowdFunding in Developing Nations: Different Types, Current Market Size, and Potential [Infographic]
Latest Business
Intelligence Report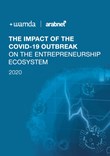 Latest Report
The Impact of the COVID-19 Outbreak On The Entrepreneurship Ecosystem
View Report
;