Founder's Journey: Eddy Maroun
Back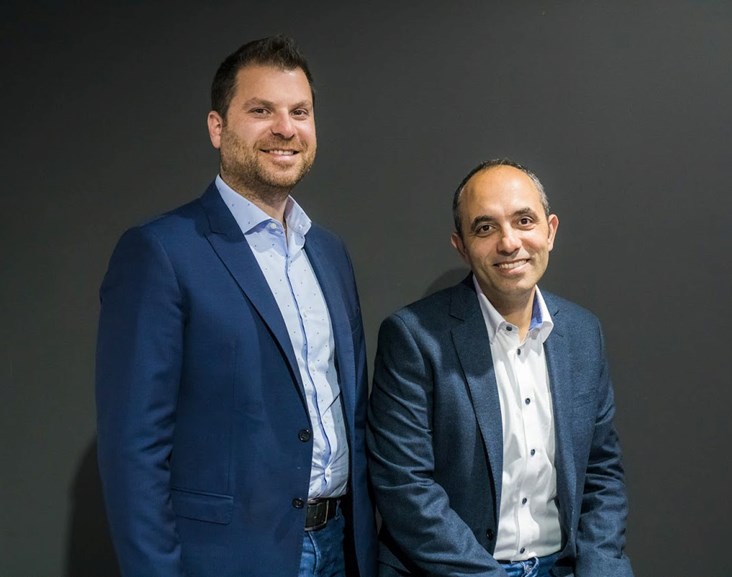 It all began when Eddy Maroun (left) was skiing in Faraya back in 2010 and wanted to listen to music on that mountain resort. With iTunes unavailable at that time in Lebanon, his only two options were to either buy CDs and upload the music on his Ipod, or illegally download MP3s— which didn't seem like an ethical thing to do.
As a solution to the unavailability of music streaming and intellectual property theft in the Middle East, Eddy Maroun and his colleague, Elie Habib (right), partnered up, and Anghami was born in 2012. Ever since, Anghami has been garnering lots of traction especially with their rebranding that took place this month. Today, Anghami has gathered over 70 million users and 20 million active users.
After reaching out to Eddy, he walked us through the different stages he experienced in developing his startup as well as some insights and tips that would benefit every entrepreneur in growing their startup.
Can you describe/outline your typical day at work, and how do you manage to spend time with your family?
Founding and scaling a startup requires sacrificing a lot of time and effort for it to be successful usually at the expense of our family and social life. Typically, I try to balance my day between work and my social life if I am not travelling, which I most often am. Being an entrepreneur means having less time to spend with the family due to frequent travels and work-related occupations.

How do you market your business, and which tactics have been most successful?
Firstly, providing the best possible product and service earns users' trust. Implementing good quality, consistency, and continuous innovation are three key points that help build a successful customer base. After having such a customer base, various tactics can be used to market our product/service. These tactics are a combination of traditional, digital media, and virality for the best results.
What motivates you to keep generating new ideas?
What generally motivates me is my team and partner who are constantly working to create an impact on the whole industry. This positive impact also creates happier customers. I often take a step back and look at Anghami's bigger picture which helps me generate new ideas to always make my customers happier. Also, throughout my journey, I have experienced many satisfying moments in Anghami that keep me going.

What kind of culture exists in your organization, and how did you establish it?
We are a family. We promote equality. While being in the tech/music industry allows us to have lots of fun at the workplace, we are hard workers, and since the industry is a demanding one, the pace is quite fast. We are a flat organization that nurtures openness where everyone has access to various projects and can share and express their ideas and opinions freely.

What is your greatest fear, and how do you manage fear?
My greatest fear is disappointing those who believe in me and in my vision. Fear is manageable by staying focused on the things that matter most and remaining creative when generating new ideas for Anghami.

What would you say are some skills or tricks needed to be a successful entrepreneur?
I would say that to be a successful entrepreneur, one should have skills on how to manage a business, be a great team player, and be creative at all times. As for the tricks that I've learned along the way, entrepreneurs should avoid both distraction and negativity they receive. Also, it is essential to delegate some work to your team to decrease some load off your shoulders. Keeping the work environment fun is vital for the progression of your startup.

What is your favorite aspect of being an entrepreneur?
Being an entrepreneur allows me to be a dreamer, a risk-taker, and be persistent and creative all at the same time. Even if I had the chance to start my career over again, I would probably learn more piano and coding, yet I would have definitely stayed in the same field.
What piece of advice would you give to college graduates who want to become entrepreneurs?
Not all college graduates should aim at becoming entrepreneurs. They should work, learn, and gain experiences in other organizations, and if an opportunity opens up eventually, they should be ready to seize it. What I mean to say is that one can be part of a great organization and be very successful without being an entrepreneur. Many people with talents in a certain field tend to think that the only way to practice it is by becoming an entrepreneur; it's a misconception many fall into.

What are the future plans for Anghami in terms of scaling/expansion?
In the future, we, at Anghami, plan on creating more content for our users. Also, we hope to develop our product to feature services that go beyond just streaming. As for expansion, Anghami is planning on expanding its geographical reach targeting as many people as possible to enjoy Anghami's vast music library.
Latest Business
Intelligence Report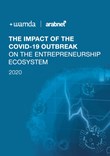 Latest Report
The Impact of the COVID-19 Outbreak On The Entrepreneurship Ecosystem
View Report
;