Common Pitfalls and Best Practices of Measuring Marketing Performance
Back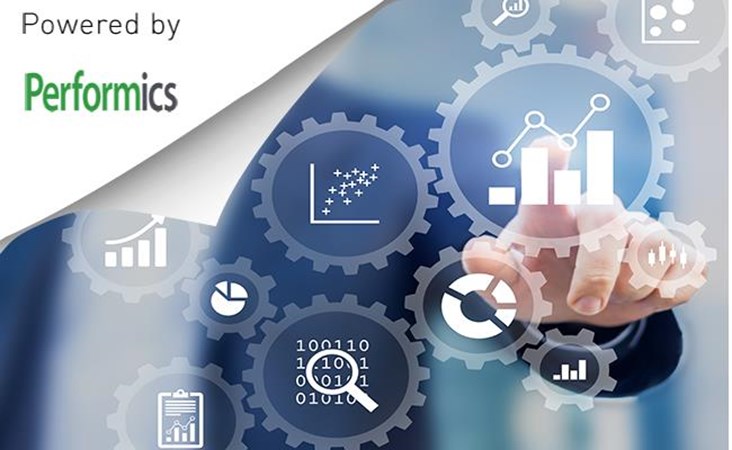 In the years before social media and the dot-com bubble, measuring marketing campaign performance was tremendously difficult for marketers. Simply, the data available behind marketing campaigns lacked much of the insight that today's analytics and metrics provide.
But even with all of today's available data and information, marketers still have trouble effectively measuring their performance. Here are some of the best practices to follow and common pitfalls to avoid when measuring your marketing performance.
Best Practices
1. Identify and Set Goals & Objectives
The first crucial step in effectively measuring your marketing performance is to set concrete goals and objectives. After identifying and setting your goals (goals that go deeper than just outcome performance measures) and objectives, you will be able to assess marketing performance by the whether or not you met your targets. It is also important to keep your goals S.M.A.R.T: specific, measurable, actionable, relevant, and time-bound.
2. Establish Key Performance Indicators
While specific objectives guide your campaign, you will also need Key Performance Indicators (KPIs) to establish your overall marketing performance gauge. These metrics will help you monitor and identify your performance against the goals and targets you have set.
Key Performance Indicators may include:
Search Engine Rankings
Overall Site Traffic
New/Returning Traffic
Traffic sources
Average Stay per Visit
Conversion Rates
Return on Investment
3. Identify Targets for your Performance Indicators
After you've identified the KPIs you wish to track and monitor, you will need to set specific targets for each of your KPIs. KPI targets are numerical values and measuring performance against these values will help you measure success in quantifiable terms. Setting a realistic starting point is important and can usually be determined by following industry benchmarks. Make sure that your targets are not too farfetched or impossible to achieve with your existing resources. The opposite is also true for setting up targets that are too easy. After setting your targets, you must continuously monitor performance and make adjustments as needed.
4. Track Micro-conversions throughout the funnel
Allocate weights on specific actions on the path to conversion to ensure that intent is continuously measured throughout the decision journey. Converting demand wherever it is expressed is one of Performics' core values. The ability to analyze different actions that aid marketers in achieving their ultimate conversion goals. As a natural consequence, our audience pool becomes wider, allowing us to continuously assess new intent signals. What we take from this approach is that triggers that marketers usually assume will result in conversions are changing on an ongoing basis.
5. Turn Data into Actionable Insights
Once data is organized by the advertiser, building easy to populate/read dashboards that help marketers in turning data provided by business intelligence tools into actionable insights becomes a necessity. Making those dashboards accessible to key stakeholders, cuts the decision making time to a minimal level. "We were able to realize double-figure percentage increases in talent efficiency. Using live dashboards allow us act as premier revenue growth drivers for our clients. And they also help us streamline our internal business operations" according to Omar Madi, Head of Performics - MENA
Pitfalls
1. Short Time Periods
There will always be the need to execute reports and measure performance quickly, but depending on the nature of your marketing activities, it is just as important to allow sufficient time for these activities to take their course and determine if they were sustainable. To effectively measure marketing performance, you must ensure that enough time has passed to test the overall impact.
2. Long Time Periods
Good measurement should ensure that you can be responsive. If it takes you too long to complete your data analysis or measure the effect of your marketing activity, then you won't have the opportunity apply changes or do things differently. Always think about what you need to measure, where the data will be sourced from and establish some regular (automated) reports that allow you to easily track your efforts and determine whether you are reaching your marketing objectives.
3. Weak Comparatives
When measuring your marketing performance, it is important to have relevant comparatives. In the rush to produce reports and explain your marketing performance, it can be easy to forget what you are comparing your performance against which often results in skewed results. For example, the number one measurement mistake marketers make is when forgetting to account for seasonality. It is important to take into account such factors and ensure 'apple-to-apple' comparisons.
4. Going Viral Doesn't Always Mean Money
Going viral may be promising, however, often times it leads to corrupt performance measurements. Even though getting popular in a short period of time is may be good for publicity, it does not always translate into marketing success and profitability. It is important to oversee this short-term success and focus on conversion rates rather than overall traffic.
5. Falling into the trap of Walled Gardens
One of the biggest challenges in digital media measurement is last click attribution which clouds the bigger picture and results in poor assessment of marketing efforts and contribution. "This is mostly caused by the fact that the bulk portions of premium inventory sits within tech giant walled gardens" Muhanad Hasan, Product and growth solutions lead @ Performics
6. Data Analyst
Many marketers underestimate the value of having a data analyst and instead rely on data provided by analytics tools and personal judgment. Regardless of the size of data that you are dealing with is and irrespective of how expensive the tool you are using is, without a data specialist who can identify business gaps and convert the raw data into actionable insights you might end up misusing the data that would lead to wrong investment decisions. As stated by Hatem Jarad, Director of Performance Marketing at Performics: "We always tell our clients: the tool is as good as the person sitting behind it" he adds.
Conclusion
Digital marketing is a major investment of time, money, energy, and effort, which is why accurate and effective marketing performance measurements can be critical for businesses. By working your way through some of these practices and avoiding the common pitfalls, you will be able to assess whether your goals were achieved, a satisfactory ROI was reached, your marketing methods were successful etc. Having accurate performance measurements are important since they allow you to make accurate decisions when adjusting and re-evaluating your marketing campaigns and strategies for the future.
"Digital activation measurement is half way through to achieving business objectives, proper reporting and measurement is not only for clients, it is for the specialized performance optimization teams to analyze and provide strategic and tactical actions that directly and indirectly impact performance" – Feras Hamtini , Client Solutions & Strategy Lead at Performics).
Latest Business
Intelligence Report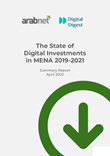 Latest Report
The State of Digital Investments in MENA 2019-2021
View Report
;