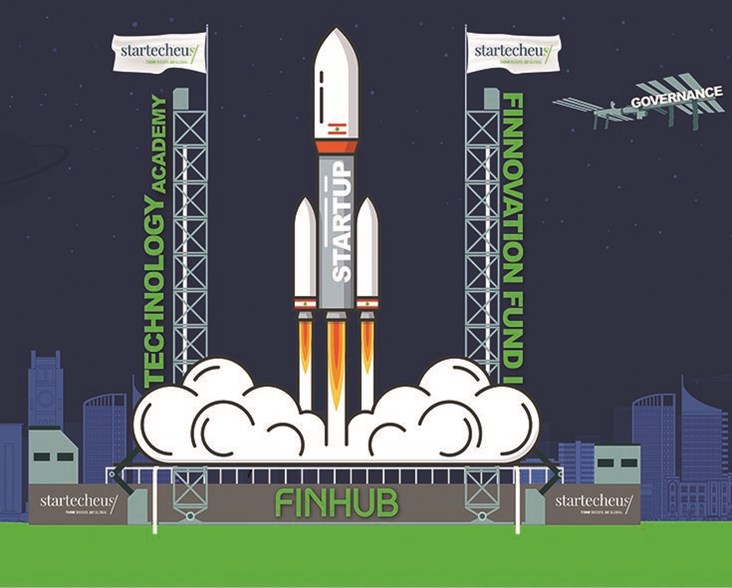 StartechEUS has announced the launch of the Levant's home of FinTech: StartechEUS FinHub. With offices in Beirut-Lebanon at Beirut Digital District (BDD), StartechEUS is a hub that builds companies focused on starting and sustaining efforts to deliver innovative solutions to the global finance communities from the concept stage, while assisting and mentoring throughout their entire life cycle, leading to a successful exit in international commercialization.
"We believe that industry focus is central to achieving the best results. We will be operating at the intersection of Innovative Technology and Financial Services with a vision to empower the digital, artificial intelligence and blockchain fields." said Alexandre Jihad Harkous, Managing Partner of StartechEUS.
StartechEUS' 4 Pillars
StartechEUS is a one-stop-shop for entrepreneurs providing them with funding, Fintech office space, relevant trainings delivered by domain experts through StartechEUS Technology Academy, market research studies and market access to EU and USA, continuous support, management and mentorship.
This unique differentiator is achieved through their partnership with Lebanese International Finance Executives (LIFE), which boasts over 1000 worldwide members and senior leadership in every area of finance.
StartechEUS FinHub
StartechEUS FinHub is the value creation engine within StartechEUS which provides the insight, connections, and diligence needed to unlock and accelerate value for their portfolio companies and partners.
StartechEUS Technology Academy
StartechEUS provides entrepreneurs with focused training sessions from industry experts, corporate leaders, and academic partners in order to transfer some of the best practices, tools, and resources available out there for startups to develop and scale in such a competitive global market.
"Through leveraging our Tech experience and knowledge together with the support and contribution of our partners, we aim to provide our entrepreneurs with selective focused trainings that match their needs and strengthen their technical skills so that they can transform their innovative ideas into reality." said Nizar Ajeeb, Chief Technology Officer of StartechEUS.
StartechEUS Finnovation Fund
StartechEUS invests both directly and indirectly in startups, nurtures and monitors the portfolio companies, as well as creates value to their LPs Private and institutional Funding capacity.
"Through our unparalleled pipeline sourcing capabilities and due diligence screening, we aim at selecting the best in class disruptive fintech players to invest in and help in achieving returns, as well as co-investing alongside some of the top fintech VC names in the world" commented Karl Naïm, Chief Investment Officer and Partner of StartechEUS
StartechEUS Governance Management
StartechEUS's Governance Management has vast experience and diverse skills in digital entrepreneurship, the financial services industry, venture capital, and management consulting. With curiosity, the company evaluates innovative fintech business models and develops these ideas into successful companies that have a real impact.
Latest Business
Intelligence Report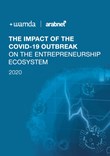 Latest Report
The Impact of the COVID-19 Outbreak On The Entrepreneurship Ecosystem
View Report
;