Wysada Completes LARGEST EVER Series A Round by ME Early Stage E-commerce Startup
Back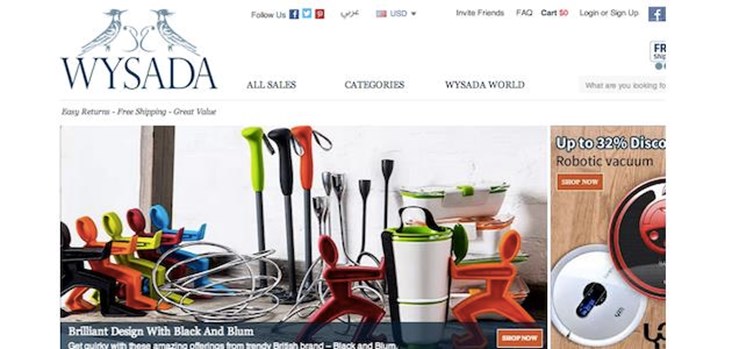 Wysada, the leading online luxury retailer of home goods, décor and interior furnishings in the Middle East, has just announced that it has completed a Series A investment round of over five million dollars; a deal that represents the single largest Series A raised by an early-stage e-commerce start-up in the Middle East.
The proceeds of the round will be used to fuel the company's rapid growth and expand current operations in Jordan, the United Arab Emirates (UAE) and the Kingdom of Saudi Arabia (KSA). Key strategic priorities for the company include expanded sales and marketing efforts, hiring, procurement and distribution, and a focus on accelerated growth in new markets across the GCC.
Wysada specializes in offering flash sales exclusively in luxury home goods and has the largest online selections of furniture, home furnishings, décor and goods in the region with over 700 premium brands. It was founded in Amman, Jordan in July 2012 by CEO Mohammad Musleh and started operations in January of the following year. It currently employs 75 personnel in sourcing offices, warehouses and fulfillment centers in London, Hong Kong, Istanbul, Jordan, UAE and KSA.
"This investment gives credibility to the company and shows that investors believe in this market," explains Mohammad. He points out that this particular vertical of ecommerce has seen equally outstanding success in the West as well. Companies such as Wayfair Inc. and One Kings Lane have been valued at multiple billions of dollars.
In the next twelve months Wysada should be live in all GCC countries. Further expansion into the Levant and North Africa will happen eventually as well, but later "in the future, once the company is stable." Countries such as Egypt for instance represent a huge market and opportunity that "it is its own project."
"With online users increasing from 74 million to well over 100 million by 2015 and ecommerce growing by 30% annually in our geography, we are well positioned to dominate the market," Mohammad added. "Given our incredible traction since the launch, we pursued this round combining local, regional, and global expertise to capitalize on this market opportunity. Around 70% of transactions we have had were made by repeat buyers; we are on track in growing Wysada dramatically over the next six months, with a laser focus on serving our loyal members with the most coveted and well-respected premium home-ware brands, sales, and content they have come to except from Wysada."
The round was led by Badia Impact Fund, a venture capital fund belonging to Silicon Badia; a global group of venture funds based in New York City and Jordan, with participation from new strategic investors from the Kingdom of Saudi Arabia and the Gulf Cooperation Council (GCC) alongside existing investors.
Silicon Badia Managing Partner Namek Zu'bi explained the fund's interest in Wysada, citing three overriding factors that went into their decision:
First, the general growth in ecommerce in the Middle East region along with favorable factors for continued growth, comprised of a various elements such as demographics, mobile penetration, high GDP per capita and so on.
Second, "We loved the home goods category and there is a large demand for this type of product in the region with better unit economics than your typical fashion good".
Third, "and more importantly, we love the management team behind Wysada, they get this business, get logistics, and get the numbers and how hard it is to make ecommerce a success. Nevertheless it is still going to be an uphill battle but we are up for it."
"We are pleased to lead the company's first formal institutional funding round alongside strong existing and new investors to help position Wysada as the go-to destination for luxury home interiors throughout the Arab world, and to accelerate their growth and market penetration," he concluded.
Latest Business
Intelligence Report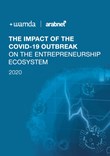 Latest Report
The Impact of the COVID-19 Outbreak On The Entrepreneurship Ecosystem
View Report
;