Meet the Startup Battle and Ideathon Winners at ArabNet Beirut 2018
Back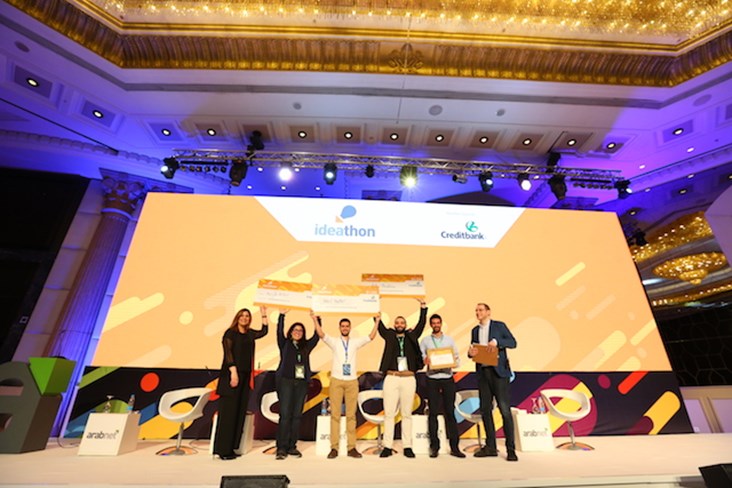 ArabNet's signature competitions, the Startup Battle and Ideathon took place at ArabNet Beirut .The competitions serve as platforms to find and support talented entrepreneurs, and help connect them to industry leaders, experts and investors.
Here are this year's ArabNet Beirut 2018 winners:
Startup Battle Winners:
10 entrepreneurs took to the stage at the Startup Battle in Beirut, sponsored by touch, and presented their startups in front of a panel of high caliber judges as well as an audience of investors, media, and entrepreneurs.
1st Place Cherpa
Entrepreneur – Ibrahim Ezzeddine, Country – Lebanon
Cherpa is an online platform that teaches robotics to youth in a fun and interactive way and empowers them with the necessary skills to prepare for a better future.
2nd Place DOX
Entrepreneur – Nicholas El Jamal, Country – Lebanon
Dox is building a battery predictive maintenance platform that will help automotive companies eliminate inventory costs and unnecessary site visits while improving the reliability of their batteries.
3rd Place Lexyom
Entrepreneur – Rami Alame, Country – Lebanon
Lexyom is an online platform that enables users to find legal answers, legal services and connect to lawyers anytime and anywhere.
People's Choice Award: Cherpa
Winners of the ArabNet Beirut 2018 Startup Battle will have booths at the ArabNet Digital Summit 2018 in Dubai and will have the chance to compete in the ArabNet Startup Championship.
Ideathon Winners
10 aspiring entrepreneurs also had the chance to pitch their ideas in the Ideathon competition, sponsored by Credit Bank in front of the judges and crowd. Here are the ArabNet Beirut 2018 Ideathon winners:

1st Place Lemonade Fashion
Entrepreneur – Arthur Bizdikian, Country – Lebanon
Lemonade Fashion allows people to take complete control over their fashion by giving them a platform that has trendy, high quality, and custom-made designer pieces
2nd Place The Advisory Company
Entrepreneur – Wael Khattar, Country – Lebanon
White Label Roboadvisor Provider
3rd Place Ilham
Entrepreneur – Mary Jo elAzzi, Country – Lebanon
Ilham is a web platform designed to provide teachers with the necessary tools and tips to personalize their exams for dyslexic students.
People's Choice Award: YallaBus
Entrepreneur – Ghassan Zughaib, Country – Lebanon
YallaBus is the 1st bus assistant platform in Lebanon that aims to enhance, reshape and facilitate the use of public transformation in the country.
Latest Business
Intelligence Report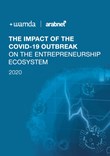 Latest Report
The Impact of the COVID-19 Outbreak On The Entrepreneurship Ecosystem
View Report
;