Meet the Startup Battle, Ideathon, and Creative Combat Winners at ArabNet Riyadh 2017
Back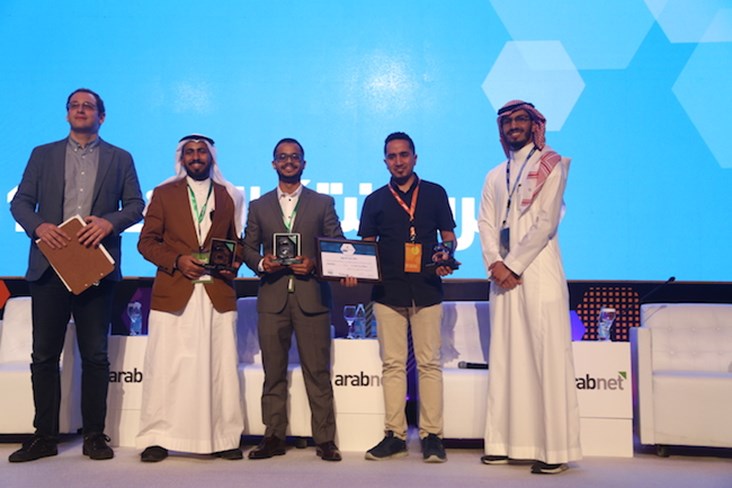 ArabNet's signature competitions, the Startup Battle, Ideathon and Creative Combat, took place over the past two days at the ArabNet Riyadh conference.The competitions serve as platforms to find and support talented entrepreneurs and creatives, and help connect them to industry leaders, experts and investors.
Here are this year's ArabNet Riyadh 2017 winners:
Startup Battle Winners
10 entrepreneurs took to the stage at the Startup Battle in Riyadh, sponsored by 9/10ths, and presented their startups in front of a panel of high caliber judges as well as an audience of investors, media, and entrepreneurs.
1st Place Sadeem
Entrepreneur – Moustafa Osama Moussa, Country – KSA
Sadeem is the world's first multi-patented flood and traffic information system with active networks to save lives and money in realtime.

2nd Place Labayh
Entrepreneur – Bassem Al Baladi, Country – KSA
Labayh is a project that helps individuals who are suffering from family and psychology problems
3rd Place Autotash
Entrepreneur – Abdullah Bin Shamlan, Country – KSA
Autotash is on a mission to organize the unorganized Spare Parts Industry in KSA
People's Choice Award
Entrepreneur – Abdullah Bin Shamlan, Country – KSA
Autotash is on a mission to organize the unorganized Spare Parts Industry in KSA

Winners of the ArabNet Riyadh 2017 Startup Battle will have booths at the ArabNet Digital Summit 2018 (April 30th - May 1st) in Dubai and will have the chance to compete in the ArabNet Startup Championship.
Ideathon Winners
10 aspiring entrepreneurs also had the chance to pitch their ideas during the Ideathon, sponsored by The National Commercial Bank KSA (NCB), at ArabNet Riyadh in front of the judges and crowd.
1st Place Dolaby
Entrepreneur – Banan Sulaiman Al Rahili , Country – KSA
An online shopping platform for new and pre-owned fashion items

2nd Place Ibrah
Entrepreneur – Noura Al Zahrani, Country – KSA
An app that helps people to order tailors to their own houses.
3rd Place Teller App
Entrepreneur – Ahmad Baismail/Mark Quevillon, Country – KSA
Door to door tellers platform
People's Choice Award Campuus
Entrepreneur – Mohamed Labadi, Country – Algeria
Matching students & recent graduates with global and local education and careers opportunities.

The three Ideathon Winners won cash prizes amounting to $5K to develop their ideas into functioning startups.
Creative Combat Winner
The Creative Combat aims to highlight young talents in the regional advertising, communications and media industries. The competition challenges teams of 2-3 to come up with a plan for an effective digital marketing campaign that addresses a specific creative brief in just 10 days.
The winning team Koraspond consisted of Bilal Saeed, Hayat Al Harabi, and Sarah Saed, who earned a $5,000 cash prize.
Be Part of Our Future Competitions
Think you have a great idea or startup? Find out more about our competitions and apply here to join us for the Startup Battle in Dubai on January 30th, 2018 or the Startup Battle and Ideathon in Beirut on February 21st, 2018.

Latest Business
Intelligence Report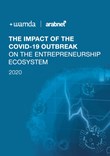 Latest Report
The Impact of the COVID-19 Outbreak On The Entrepreneurship Ecosystem
View Report
;