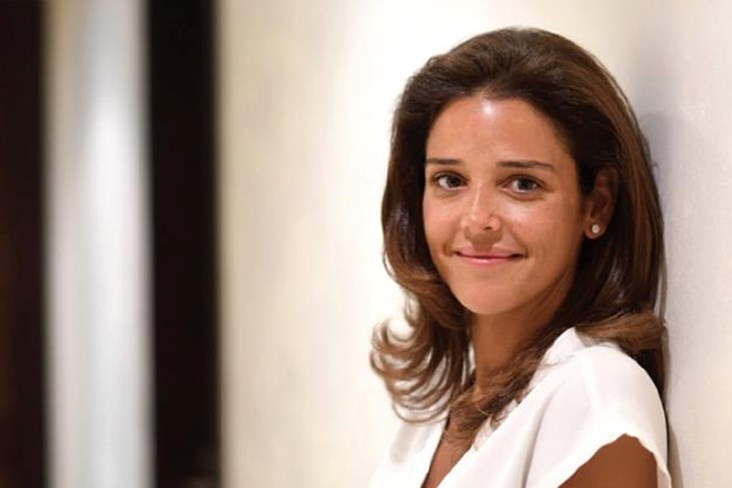 A plastic surgeon and co-founder of augmented reality healthcare technology company, Proximie, has received a British Empire Medal by Her Majesty the Queen. Nadine Hachach-Haram, who is also a lecturer and NHS clinical entrepreneur, was named in the Queen's birthday honours list for her innovative work within the field of surgery and medicine.
In 2015, Nadine co-founded Proximie, an augmented reality platform that allows doctors to virtually transport themselves into any clinical setting to interact in a live situation regardless of geographical location. This was after she saw firsthand, during her NHS surgical practice and ongoing charity work, how the patient demand for healthcare is outstripping the number of doctors available to deliver care, resulting in some patients experiencing difficulties in accessing the care they need.
Proximie, which can be easily integrated into everyday equipment found in hospitals, allows doctors to visually and practically interact with each other with the aim of providing safe, accessible and cost-effective treatment to every patient. It has been used to provide remote surgical mentoring of new procedures and techniques, assessment of patients in rural and community locations from a specialist centre and in undergraduate and postgraduate education.
Proximie has enjoyed significant success, improving the patient experience by allowing people to have their treatment locally without the need to travel to a specialist centre and cutting down on patient transfers between hospital sites. It has been adopted by a number of NHS hospitals and by healthcare and education providers across the USA, Europe, Middle East and Asia. It has also won multiple awards for its innovation, including the Royal Society of Medicine Innovation and eHealth award and the Best Augmented Reality Industry Technology award at London Tech Week.
Nadine said: "I am incredibly proud and humbled to receive this award so early in my career. I'm passionate about innovation in healthcare and how we can leverage technology to improve the care our patients receive here in the UK and across the world. The innovation of Proximie has been very much a collective effort and it wouldn't have got to where it is now without the contributions of the whole team. I see access to high quality healthcare as a fundamental right of every individual wherever they live. The most exciting thing today is that with emerging technologies like augmented reality and virtual reality that right doesn't have to be something that is out of reach. We really can make it happen."
Nadine recently outlined her vision of the future of surgery at TedWomen 2017, which has received over one million views, and is regularly invited to speak around the world to share her innovative ideas. She also undertakes a number of roles to help advance surgery, including council member of the Royal College of Surgeons Future of Surgery Commission, council member of the British Association of Plastic, Reconstructive and Aesthetic Surgeons (BAPRAS) Innovation UK and council member of the Royal Society of Medicine plastic surgery section.
In 2017 at ArabNet Beirut, Nadine took part in a panel (shared below) that highlighted the state of healthcare innovation and startups in MENA, as well as the key challenges and corresponding opportunities.
Latest Business
Intelligence Report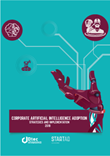 Latest Report
Corporate Artificial Intelligence Adoption Strategies and Implementation 2018
View Report
;