Canada and UAE: Developing the Future of Innovation
Back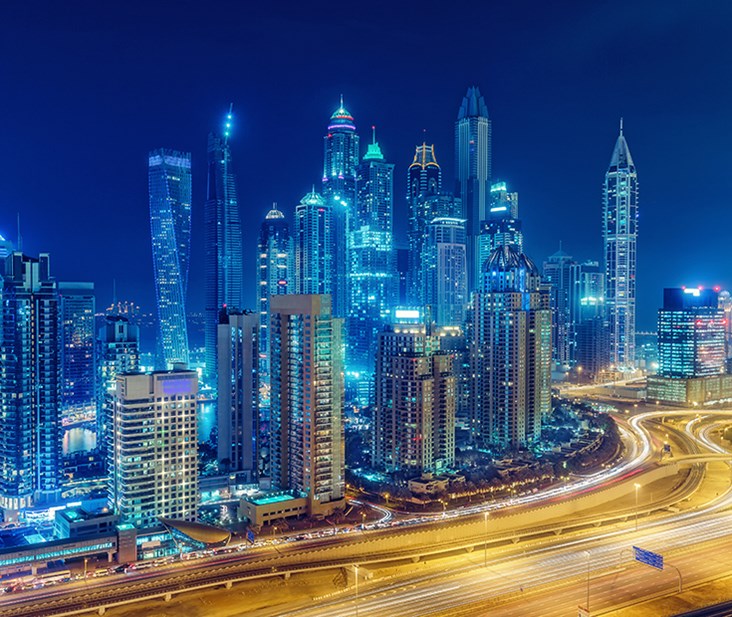 This expert piece was written by Fraser Matthews, TribalScale's Regional Director for the MENA region.
Despite cursory differences, both Canada and UAE are working towards a better and brighter future. In both countries, there is immense public and private support for the tech and innovation sectors. They're putting themselves on the world's stage as the leaders defining what it means to be an urban, digitally-connected community, all while attracting global talent to build their future. The UAE and Canada are fostering cultures that breed empowerment and progress, which allow for success and change; change for a new future.
The UAE and Canada in the International Arena
In 2010, the Emirati government launched the UAE Vision 2021 which "aims to make the UAE among the best countries in the world" through focused development in key areas. With Vision 2021, the Emirati government is striving to develop a competitive knowledge economy, a first-rate education system, a world-class healthcare system with a sustainable environment and infrastructure. The clearly articulated and codified vision for the future reinforces their commitment to growth and success, puts the UAE on the world's stage, and drives the country forward.
Beyond the UAE Vision 2021, there are countless initiatives and programs that further the UAE's international recognition and presence. For example, the 2020 World Expo will be hosted in Dubai, the National Innovation Strategy (launched in 2014) intends to make the UAE one of the most innovative countries in the world, and the Dubai Tourism Strategy 2020 (launched in 2013) lays out a clear plan to attract 20 million visitors per year and is focused on making Dubai the "'first choice' for the international leisure and business traveler."
Each of the named undertakings is immense, and yet this is simply a cursory glance at the programs geared toward strategic development and growth. It is clear that the Emirati government is wholly committed to increasing the UAE's presence on the world stage.
For over 50 years, Canada has had an international reputation for its humanitarianism. Canada has also been a leader in the telecommunications sector: Alexander Graham Bell invented the telephone, the batteryless radio came from Canada's Ted Rogers, fast forward and Research In Motion (RIM) introduced the world to the BlackBerry.
However, the Canadian government has more recently taken its commitment to innovation and growth to the next level. An Inclusive Innovation Agenda: The State of Play was introduced in 2016 in support of Canadian entrepreneurs, innovation, and technological progress, and on a global scale.
There are 6 areas of action: entrepreneurship and creativity, scientific excellence, clusters and partnerships, sustainable company growth and acceleration, competitiveness on a global scale, and ease of doing business.
Further, the Canadian government expressly supports innovation, research and development, and entrepreneurs, evidenced by the MaRS Discovery District — one of the world's largest innovation hubs, which generated over $3.1B in revenue from 2008-2017, and receives nearly half its funding from the Ontario provincial government.
There are also federal, regional, and industry-based tax credits, financing programs, support services, and advisory tools for entrepreneurs and small businesses throughout Canada, all of which aim to increase national prosperity and economic growth.
Most recently, the 2018 Budget Plan and the Innovation and Skills Plan invests in Canadian researchers and research, and specifically focuses on female entrepreneurs to ensure a globally competitive and inclusive economy.
Redefining Cities
As part of the UAE's efforts, they are defining what it means to be an urban, digitally-connected community. Take the Smart UAE initiative, a program with 7 distinct components that each leverage digital technologies (such as blockchain, data processing, and mobile).
More concretely, they are introducing the UAE Pass app, which is a national digital identity and signature solution that allows a user to identify themselves to any public service throughout the Emirates with their smartphone. The UAE Pass falls within the country's broader aim of transforming into a mobile-connected country, where all federal entities of the UAE will be linked to facilitate 24/7 public access to government services. This mandate is made possible with the cloud-based Federal Electronic Network (FedNet) implemented by the Emirati government.
Meanwhile, in Canada, Alphabet (Google's parent company) announced a partnership with the Canadian government to develop Quayside, a waterfront community in Toronto that leverages technology and reimagines "cities from the Internet up."
The vision is to combine technology and urban design to resolve some of the most pressing issues faced by cities — housing, energy, transportation — and to "build smarter, greener, more inclusive cities, which we hope to see scaled across Toronto's eastern waterfront, and eventually in other parts of Canada and around the world," said Canada's Prime Minister Justin Trudeau.
Alphabet's Sidewalk Labs plans to make use of Toronto's already bustling tech sector and related initiatives. Outside of Toronto, the Smart Cities Challenge has taken hold of many communities eager to improve themselves through innovation and technology, redefining the 'city.'
Attracting the World's Talent
The UAE is home to more expatriates than nationals and has attracted millions of foreign workers, coinciding with the growth of the Emirati economy. The UAE is estimated to be home to 40,000 Canadians, and earlier this year, the UAE made changes to its visa system and announced changes to its residency policies with the aim of ensuring that the UAE "remains a global incubator for exceptional talents and a permanent destination for international investors," said Sheikh Mohammed.
Similarly, Canada has ramped up its efforts in attracting global talent, specifically for Canadian technology companies as the Toronto tech sector is estimated to have created nearly 30,000 jobs in 2017. For example, The Global Skills Strategy, implemented in 2017, is a federal initiative that provides businesses with the support needed to attract STEM talent to help them grow and scale. And with some of the world's top universities, it's no wonder many of the tech giants — Pinterest, Uber, Google, Amazon, and Microsoft — are flocking to Canada.
All in all
The Canadian and Emirati governments are working hard to build a successful and strong innovation ecosystem. They are both actively fostering a culture of growth, supporting their citizens, and attracting international talent and business. The Emirati and Canadian efforts have come to fruition and both countries are recognized as global leaders in the digital space.
P.S: TribalScale will also be making its way to Dubai for its TakeOver Innovation Conferences on the 14th of November. TakeOver is Toronto's largest 1-day innovation and technology conference that brings together more than 1200 thought leaders and industry experts. TakeOver Dubai is attracting global business executives and area experts. The conference is set to be the leading enterprise strategy event in the Middle East. Submit your application for a chance to be part of it.
Latest Business
Intelligence Report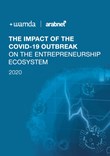 Latest Report
The Impact of the COVID-19 Outbreak On The Entrepreneurship Ecosystem
View Report
;