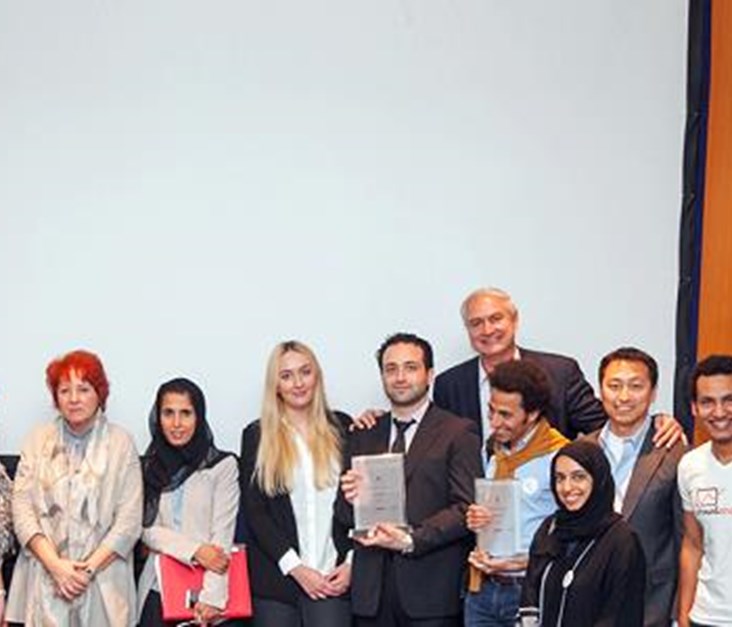 Silatech, the Applied Innovation Institute, and Ooredoo have announced the winners of the first Arab Mobile App Challenge, with the aim to find and grow the region's underrated potential for app development. These companies and their partners are hoping to build and encourage entrepreneurship in the minds of youth in the MENA region, by using technology to build apps that benefit entertainment, education, and the betterment of people's health.

In January, all five of KSA, UAE, Qatar, Jordan, and Tunisia hosted a Mobile App Challenge to each send their three most promising picks to the regional finals in Doha, Qatar. The judges took the business potential, degree of innovation, and quality of the presentation of the products into account to come up with the best three.
Each of the teams received help from an experienced mentor who gave them pointers to create a better business model and app flow or design. All teams got the opportunity to network during the competitions, and the chance to pitch to digital investors.
Dr. Shaikha Sultan Al Jabir, Director of Marketing, Innovation, and Alliances, Ooredoo, said: "The creativity of the apps at the Arab Mobile App Challenge demonstrates the rich array of untapped skills among youth in the region, who are solving everyday problems with mobile technology. By helping to bring the winning mobile apps to market, we expect to make an impact on employability for potentially millions of youth, as we seek to promote human growth and provide youth with life chances they need to succeed."
Meet the winners...

Loujee from the UAE came in first place winning USD 50,000, it is the first educational iOS app with Arabic voice recognition. When inserted into a plush toy, children can use it to play various games, hear jokes, and listen to short stories.

Crowd Analyzer also from the UAE came in second place winning USD 30,000 UAE, it is the first social media monitoring application in the MENA that can understand Arabic text automatically. It is a simple and easy to use mobile app where users can create alerts and track mentions around names, industries, brands, locations, events and news to get relevant real time feed and analytics from all over the social web, and act upon it.
Finishing third was Markabaty from Jordan winning USD 20,000. This mobile app aims to make car repair easier and hassle-free, users can get information about nearby autoshops and garages to figure out what's wrong with their cars before ultimately going to the mechanic. The app also allows users to track their fuel consumption, repair expenses, and their vehicle's maintenance record.
According to Applied Innovation Institute Board Member Dr. Paris de l'Etraz, "In today's challenging times, AMAC provides young people and future entrepreneurs with the means to develop their passions and project their ideas internationally. More people across the Middle East need to develop an entrepreneurial mindset by getting out of their comfort zones, and succeeding in building an app does that for you."
Participating Teams in Barcelona
All five countries are sending their top teams to Barcelona at the end of February, to participate the University Mobile Challenge at the Mobile World Congress.
ICAPS from the UAE is a location and time aware app, that switches your smartphone's profile depending on the apps you need at any given moment or place. This intelligent app can either do via an external source, or be set up manually by the user.
Baharat from KSA is a social network for people who love to cook. Be it chefs, food bloggers, or any person looking to share or learn a recipe, Baharat is looking to build a community for food lovers everywhere, with new ways to do food right at their fingertips.
Edutechnoz from Qatar is an edutainment app for kids between 3 and 7 years old, designed to teach kids how to read Arabic beyond just the alphabet and vocabulary. The app runs through a series of adventures to keep the child engaged and interested and employs creative subjects in a world of fun filled with purpose that inspires kids to love Arabic.
The Pen from Jordan introduces a new technique that is aimed at helping people who struggle to write or draw on tablet devices. It will eliminate most of the frustration users feel when trying to accurately and efficiently write on a tablet.
Grand Fit from Tunisia is great for people with diabetes type 1 to become healthier and fit. It informs diabetes patients of the quality and quantity of foods they eat, by complimenting the insulin doses they take.



Following the success of the first Arab Mobile App Challenge, the next edition will be rolled out further in the Middle East and Africa.

For more information on the Arab Mobile App Challenge, visit www.arabmobilechallenge.com.

Latest Business
Intelligence Report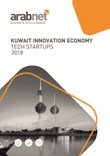 Latest Report
Kuwait Innovation Economy Tech Startups 2018 Report
View Report
;