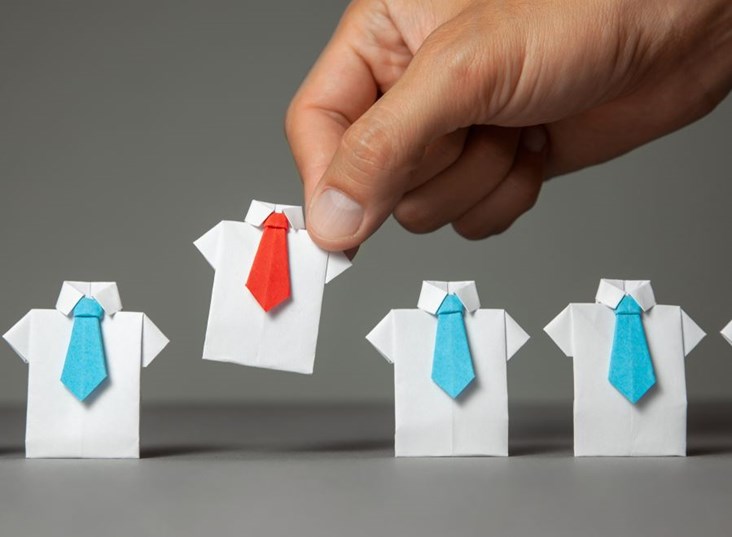 Hiring can be a long and demanding process. It involves creating job descriptions for your vacancies, announcing them, searching for candidates, and receiving an overflow of CVs from different sources. But, from hundreds and sometimes thousands of applicants, how do you choose the right one? This is one of the first challenges that employers face when hiring. To save time and effort, shortlisting candidates is one of the best practices to adopt.
The Shortlisting Process
Shortlisting candidates means taking a big pile of CVs, and narrowing them down based on different criteria. The more detailed your criteria are, the higher the chance of your shortlist meeting your expectations. The process of defining your criteria might seem a bit difficult at first, but it will save you time and effort when hiring. So, before you start eliminating candidates, you'll need to determine the reasons you're not considering them for the vacancy. Here are some things to look for depending on your vacancy.
Qualifications
The first step is to define the qualifications that your vacancy requires. There are several factors to consider including career level, job role, industry, and years of experience required.
1. Career level
Employee levels in organizations are divided into three categories. Entry level, mid-level, and top management. Depending on your vacancy and the tasks involved, career level and experience plays an important role in the short listing process. With Bayt.com CV Search, you are able to filter candidates based on their career levels and years of experience to display the results that are a match to your vacancy.
2. Job role and industry
Depending on the industry your organization operates in, you'll need your vacancy to be filled by a candidate with the relevant experience. If you work in the retail business, hiring a candidate whose experience is solely in hospitality and tourism might not be the most beneficial for your organization. Whether you're using Bayt.com CV Search or Bayt.com Job Posting, you can set up a filter to only show you candidates who have experience within the same job role and industry of your vacancy.
3. Additional skills required
There are other skills that you may require for your vacancy such as language proficiency, computer skills, or even experience in certain programs such as Photoshop, Javascript, or Social media platforms. You can shortlist your candidates based on these qualifications by typing the skills you're looking for into Bayt.com's CV Search search bar, and only get candidates who have these skills added to their CVs. By filtering out candidates who don't meet these requirements, you're one step closer to getting your shortlist.
Keywords
Looking for the right keywords is the second step in the short listing process. CVs are filled with lots of text and can sometimes be disorganized. This makes it difficult for employers, such as yourself, to find the information they're looking for. This is why Bayt.com offers a CV format that is arranged in an easy-to-read structure that makes it easier for employers to quickly scan CVs and find what they're looking for, or even compare several CVs side by side without any disorganization.
If you have a pile of CVs sitting at your desk, it'll be very difficult to scan them for particular keywords, especially if their format is not organized in a way that makes them easy to read. It will take you a significant period of time to go through them in detail. To make shortlisting easier and less time consuming, you can simply enter keywords into the search bar of Bayt.com's CV Search tool. For example, if your job description requires a candidate with experience in project management, that's the keyword you need to search for. To further tweak your search results, Bayt.com's 10+ Boolean Search Operators will ensure that you'll only see the exact results you're looking for!
Salary Expectations
Salaries are an important topic to job seekers. So, after you're done filtering candidates based on their qualifications, it's time you start calling your candidates and verifying their information and availability. Normally when interviewing a candidate over the phone, it's a regular practice to ask about their salary expectations. Sometimes, the answers may not please you as an employer, and this may lead to valuable time being wasted. To save employers time and effort, Bayt.com gives job seekers the option to add their previous month's salary, and their future salary expectations into their Bayt.com profiles. If you still feel like the candidate is asking for too much, or their expectations are out of the industries range, Bayt.com Salaries is the answer to your problem. You'll learn how different industries and different job roles have their compensation scaled and you'll be able to benchmark your salaries accordingly. This will clarify what your expectations should be for the vacancies you're trying to fill, and whether the candidate you're shortlisting is asking for reasonable compensation or not.
Latest Business
Intelligence Report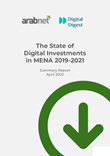 Latest Report
The State of Digital Investments in MENA 2019-2021
View Report
;