Meet the Winners of the ArabNet Beirut 2014 Competitions!
Back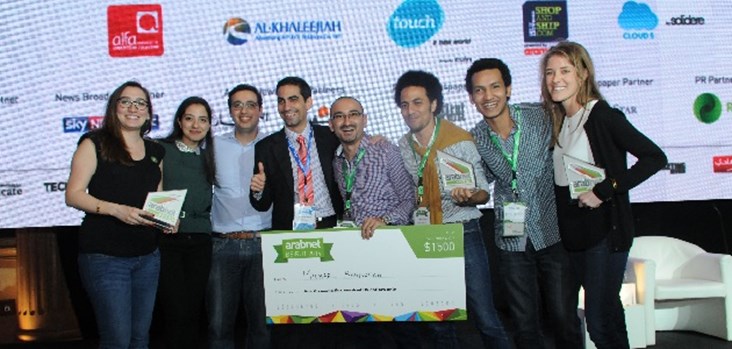 ArabNet's signature competitions are easily becoming an inspiring platform to find highly-talented entrepreneurs and give them support and exposure to progress into bigger profitable businesses. On March 5th and 6th during ArabNet Beirut, 10 promising entrepreneurs took the stage at the Startup Demo and showcased their startups in front of a panel of judges and a crowd of more than 600 attendees, as well as 10 aspiring entrepreneurs with creative business ideas in the Ideathon, and 3 marketing and designing teams for Creative Combat.

The Startup Demo winners received the 'PITME Labs Middle East Impact & Ingenuity Award.' This distinguished award presents the winners with an opportunity to travel to Silicon Valley and take part in the PITME Labs program.
StandUp provided the teams with communication and pitch training to improve their presentation skills on-stage, and better engage the audience's attention. Gamutt helped organize the Creative Combat competition and coached the Creative Combat teams by giving them feedback on how to improve their campaigns and ideas.
And now, without a further ado, here are the winners:
Startup Demo
1st Place: Crowd Analyzer by Ahmed Saad
Crowd Analyzer is a social media monitoring platform that which understands Arabic text.
2nd Place: Sohati by Naji Gehchan
Sohati.com is an Arabic medical/healthportal.
3rd Place: Mini Exchange by Sarah Appleton
Mini Exchange is an online marketplace for parents to buy and sell new and like-new kids' wear.

People's Choice: Smart Document Scanner by Eman Battour
Smart Document Scanner app scans documents & syncs them to Google Drive instantly.
Ideathon
1st Place: Lifeline by Joseph Khater
Life saving help during emergency app.

2nd Place: Turny by Michael Akhnoukh
Turny is a turn booking platform for public service visits updating about the current queue & the estimated time left for your turn.

3rd Place: U3abber by Lara Zankoul
U3abber.com is an online psychotherapy & life coaching platform.

People's Choice: Rimaz by Tarek Sheikh Al Shbab
Rimaz is an e-learning platform for coding & building web mobile applications in Arabic

Creative Combat
Winning Team: Traits
Members: Rachelle Abi Ramia, Charbel Harb, and Toufik Akiki
Sar Waet Tefroz is an awareness campaign with the aim to decrease the amount of landfills in Lebanon through clever use of social media campaigns.
Latest Business
Intelligence Report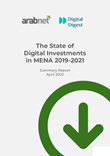 Latest Report
The State of Digital Investments in MENA 2019-2021
View Report
;