Exclusive Interview with Innovation360 CEO Kamal Hassan + Full Rundown of the Accelerator Program
Back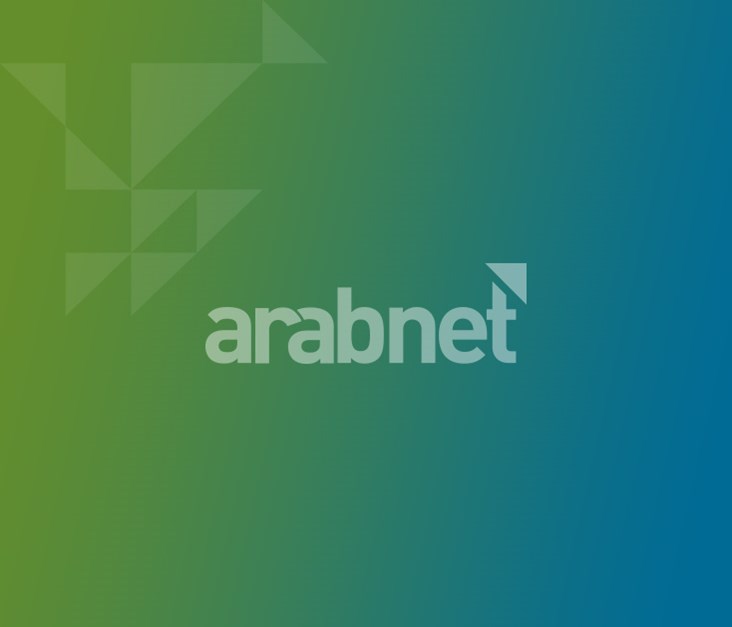 Global innovation consulting firm Innovation 360 recently announced its innovation Accelerator Program for startups in the Middle East. We sat with President and CEO Kamal Hassan and got an exclusive one on one interview in which he guides through his 20 year long professional journey and shares in-depth details on Innovation 360's work and the Accelerator Program.

Kamal expresses his passion for innovation and entrepreneurship with a 3 fold mission: to increase the innovation output in the ME from both corporate and entrepreneurs, link corporate innovation with entrepreneurs' innovation and creativity, and Invest in and start 1000 startups by 2020. Read on for the full interview.
Walk us through your professional career. What was your first job like? What were some key moments?
My first job was at age 10 at my family's construction business. I was cleaning the office for money during summer breaks. I had many such jobs during my childhood, like working as a library clerk or being an assistant to my physics, biology, and biochemistry professors at San Francisco State University. However, my first real job was a "lab rat" if you know what I mean. I was a researcher and an associate scientist at University of California, San Francisco. I was working in growth hormone research with a team of 20 people. I loved it but it was a socially inept business. I missed interacting with the outside world. I was stuck researching little things while the big things were taking place across town in Silicon Valley. One of the key moments for me during this job was when I met a bio-tech marketing executive who had a bio-tech and MBA degrees and showed me the light. I wanted to get out and be a part of the business world and not just stuck in a lab. I hope this story doesn't disappoint scientific researchers; on the contrary, I encourage them to do what they love the most and avoid being get stuck in a job environment that doesn't inspire them.
When did you feel that you finally broke through and became successful? What were the worst & best days like?
When I found the light at the end of the tunnel. I discovered that I am more interested in technology, innovation and entrepreneurship at age 24. I started with a creative idea in a traditional industry. I started an Arabic bookstore based in San Francisco. Sold it after 2 years and joined a line up of brilliant Palestinian American in a startup in Sacramento. We morphed, evolved, and went onto a roller coaster ride for few years. The best day was when we got our first million dollar deal from a customer. But the worst was when our IPO attempt collapsed. I learned that Silicon Valley La-La Land is not for everybody. It did hurt a lot but it didn't stop me at all. We started again and the stories went on, one after another.
Tell us a bit about Innovation 360's work?
Innovation 360 is a bridge and an enabler for organizations and corporates to build their innovation strategy and execute on their vision. Our mission is to increase the innovation throughput of corporations.
Innovation 360 is an innovation management consultancy that helps companies of all sizes and government organizations bridge the gap between innovation strategy and execution. Our comprehensive offerings — including strategic innovation deployment, innovation management and execution, innovation leadership development and innovation technology enablers — encourage new value creation and enable organizational transformation and growth.
We believe that innovation is a holistic process that can lead to significant and sustainable results when correctly planned and implemented, and embraced by the entire organization.
Innovation 360 helps organizations implement a strategy for innovation, develop value-added new products and services, explore innovative business models, and implement sustainability and social innovation practices.
How has it been so far?
We become a thought leader in this space. We are a reference to many companies around the region when it comes to innovation practices. Nobody else is localizing the innovation management like we do.
We have built local capabilities like nobody else. We have touched over 20,000 people though our innovation capability development and training.

We don't solve today's problems for companies. We help them predict and anticipate future challenges and build an innovation culture to tackle possibilities and probabilities. We are all about how innovation helps you define the future.

What led you to start The Accelerator Program?

Innovation 360 utilizes a well-proven and comprehensive framework and tools for corporates to build their innovation capabilities. If you do a side by side comparison of the corporate innovation management needs vs. the entrepreneurs', you will find lots of similarities.
Corporates need innovation culture, governance, and structure and entrepreneurs need innovative mindsets and way of thinking.

Corporates need to anticipate the future and entrepreneurs have to see the same future but at much smaller scale.

Corporates need to generate innovative ideas utilizing the best methods and tools and entrepreneurs are typically part of this idea generation ecosystem.

Corporates need to incubate their internal ideas utilizing entrepreneur like methods (e.g. lean startups)

Corporates need to commercialize and continuously optimize innovation and entrepreneurs needs the to innovate business models to succeed in the competitive world.

So in a nutshell, we are utilizing the 12 years of corporate innovation experience to apply some of the tools and methods to the entrepreneurs. We are also connecting the entrepreneurs back into the corporates world through co-investment and partnerships. I think this is a much better model for the Middle East than the Silicon Valley VC driven model.
Tell us about the program in detail.
I360accelerator is like a fast car, only instead of taking you from zero to 60 in 3.5 seconds, we take ideas from concept to investor-grade prototype in 60 days. Basically, we teach participants the fundamentals of creating an innovative business and making it a success; provide "been there, done that" wisdom from experienced mentors; and offer a little pocket money in exchange for a tidbit of equity.
Our core focus is on the idea stage and nothing beyond. We want to cultivate the idea stage investment and not the typical business plan investment. We will not ask the participants more than just an idea. We will take care of the rest for them. Once they are in the accelerator round, we take them into a 3 stages journey. You can consider it a stress test of the idea.
Design: During the first 20-30 days, you form and reform. You gather a team and receive leadership instruction. Your innovative idea is shaped and polished. Your research validates your idea and uncovers markets for it. You call the potential customers and test the idea with them. Maybe you even create Intellectual Property. You receive peer feedback, analyze and restart, if necessary.The result? A Minimum Viable Product with possible Intellectual Property idea.

Prototype: For the second 20-30 days, you prototype your idea – now an innovative solution – and work through all the issues you haven't thought of before. You gain insight and improve on it. You learn how to better communicate its benefits. If you like the technical resources, we will have the design and technology labs to help out. The result? A live prototype ready for customer testing.
Launch: During the final 20-30 days, you design a business model and a go-to-market plan. You test your prototype with a selective audience, and change up your product or service as needed. You learn how to deliver a killer pitch to investors. We will also help you with your digital marketing so you can be ready to roll out big. The result? An innovative, viable new business presented on Investors' Day, at the close of the accelerator program.

In a nutshell, I360accelerator offers entrepreneurs and startups:
Business and specialized training

Mentors, coaches and educators

24/7 innovative space

An IT and product design lab with coding and design experts

Digital Marketing lab to help launch your business

Entrepreneurial classes, seminars, matchmaking and events

70,000aed in seed capital

Follow-up funding assistance

What kind of startups are you looking for? what criteria do you look for when selecting startups? And what do you look for in the entrepreneurs?
We will have 6 rounds of accelerators programs a year. Each round we are targeting to recruit 10-20 ideas. However, each round will have a specific theme. Nov. 2012 round will be focused on "Digital Technology to innovate customers/consumers behavior". Basically, we are looking for digital (web and mobile) technologies that are game changers and can change the way customers/consumers deal with a specific challenge (e.g. changing the way people use e-commerce). The following rounds will have different themes; for example: transportation and logistic security technologies, or M-health, or social disruptions technologies. This is the first criteria; to be aligned to the specific round theme.
To innovate = to copy (or borrow) + transform + combine. We need to validate that an idea that could have been borrowed from somewhere else from around the world will be transformed and combined to create innovation. This is the second criteria

We are interested in the Millennial Generation. We look for enthusiasm and commitment. I360accelerator is 60-90 days stress test for the idea and the entrepreneur. Also, if they graduate and we raise the second round of investment, they need to fully commit to the business. We need to be sure of this before we accept the idea and the entrepreneur. For your information, we can accept enthusiastic entrepreneurs and match them with other ideas.
Finally, for each idea we will raise 70,000 AEDs (US$18,000). The money will come from innovation 360 or from other investors. So, before accept the idea we need to make sure we have the fund for them.
Now that you've been working for more than 20 years, what would you say are the 3 most important lessons for up and coming entrepreneurs?
Have fun while you are working.

Pursue what inspires you and not what just gives you few bucks for the day

Visit a fun park nearby and get on the roller coaster. It's a good practice and a reminder of what is real life and work are.

Latest Business
Intelligence Report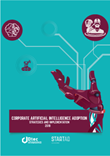 Latest Report
Corporate Artificial Intelligence Adoption Strategies and Implementation 2018
View Report
;