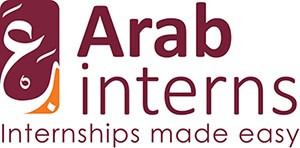 Arab Interns" is an innovative platform designed to connect college students and fresh graduates with growing companies in the Gulf and MENA through internships.

Arab Interns is a "UNIQUE SERVICE SOLUTION" that will enhance the Cultural & Economical status regionally.
Our platform will provide highly qualified candidates/talents for employers, a dashboard for universities to track their students' performance and finally delivering our slogan "Internships Made Easy", Students will have the opportunity to find an internship that will give them a real world experience in an "Easy.Simple.Engaging" approach!

Milestones:
 Winner of Intel Berytech Innovation Challenge
 Finalist at Intel Business Challenge MENA 2013
 Semi-Finalist at Global Innovation through Science and Technology (GIST) – Tech I
Information
Startup Name
Arab Interns