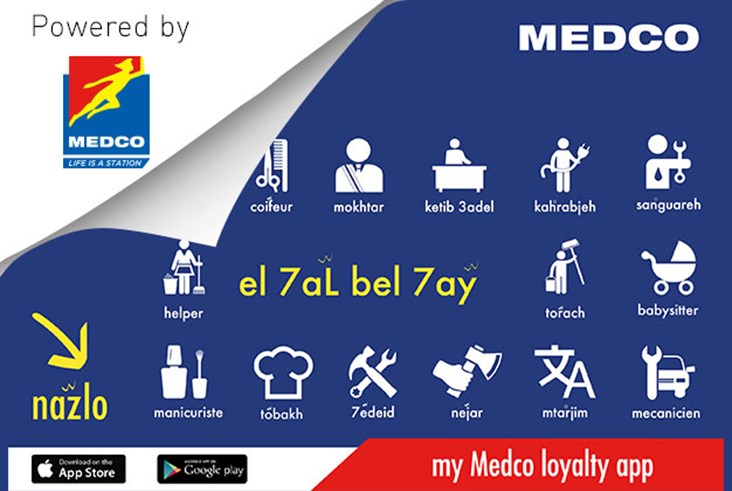 "El 7al bil 7ay!" MEDCO's CSR latest endeavor is the "Blue Pages", evolving in "My Medco loyalty App".
The Blue Pages helps contributing to the growth of the local economies and the overall Lebanese welfare by providing a platform where neighbors network and work together to build happier, friendlier, and stronger communities.
How?
The Blue Pages will make your life easier by finding service providers around you and will also allow you to find a job opportunity in one click only, for FREE.
You can search by area to find the closest kahrabje, khiyata, babysitter or nejjar in addition to a variety of other professions. If you want to do a revamping to your house, no need to worry anymore, a list of "m3allmin" is at your disposal in your neighborhood. Looking for a part-time job next door? All you need to do is enroll under your expertise through My Medco Loyalty app and set MEDCO's nearest station as a meeting point before you share your address. Saves time and energy.
With its 196 stations, MEDCO has always worked in servicing communities with high energy, by always introducing new products and innovations making MEDCO a unique kind of service station with a purpose. …of moving people from one station to another in their lives.
Latest Business
Intelligence Report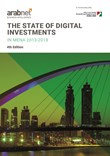 Latest Report
The State of Digital Investments in MENA 2013-2018 Report
View Report
;