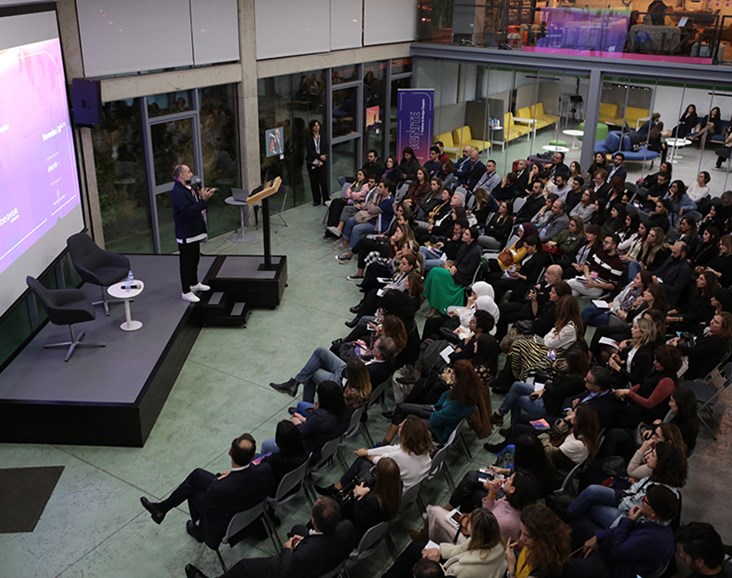 The IGNITE Fashion & Design Chapter, co-organized in a joint effort between Endeavor Lebanon and BDD and in collaboration with Starch Foundation, ended on the 26th of November with insightful speeches and discussions from top fashion industry leaders including Rabih Kayrouz, Edward Sabbagh, Gonçalo Cruz, and Delphine Eddé.
Before taking the stage, the speakers took part in the IGNITE Mentorship Sessions targeted for local designers and fashion companies alongside other successful mentors such as Nadim Chammas, Christian Daccache, Deenah Fakhoury, Carine Rizk Badaoui, etc. With their prior knowledge and expertise in several fields, the mentors provided lessons in PR, Marketing, luxury design, IT, and so much more.
Christina Chehade, Managing Director of Endeavor Lebanon commented, "There is a pool of emerging talent that requires the right support to scale. Providing them with the right tools and proper mentorship is key. Today, technology is disrupting the fashion and luxury industry and this represents a great opportunity for fashion designers on one hand as they need to leverage this technology to grow; and technology players on the other hand to develop this technology."
Speaking of the role of BDD in the entrepreneurial ecosystem, Mouhamad Rabah, CEO of BDD, shared, "The area we are in right now has been neglected for so many years after the war, and so, we wanted to transform it and take it into the digital era where like-minded people can connect together, grow and help each other grow. This year, and for the first time, we wanted to shed light on the fashion industry that is being disrupted and bring fashion/technology entrepreneurs together to see how we can allow the ecosystem to thrive."
Rabih Kayrouz and Gonçalo Cruz both took the stage as Keynote Speakers to inspire the audience with their journeys to success in the fashion industry.
Rabih is a renowned designer of ready-to-wear clothes in France for 20 years now. As he told his story, he addressed the audience and said, "There is no need to over-think about what we do or how we do it, only ask why. Rely on your feelings, find the right partners, and the rest will follow."
Afterwards, Rabih listened to questions from the audience and one question stood out from the rest: "In your opinion, where is the gap that the fashion industry faces in Lebanon? And how would you recommend that gap be filled?"
Rabih explained that local designers do not have the means to produce their clothes. The country should invest in building textile factories and develop the local fashion production in order to establish a global brand. Taking that step would greatly help with Lebanon's economic problems by creating new job opportunities.
Gonçalo Cruz showcased how Platforme avoids the issue of burning stocks in the luxury and fashion business. All the products present on the website are created digitally using visual effects as complex as those used cinematically. These products move to production at workshops that Platforme had partnered with every time a customer makes an order.
In between the Keynotes, a Fireside Chat took place with Edward Sabbagh moderated by Delphine Eddé discussing the ecommerce trends that are dominating the industry. "Today, online luxury shopping represents 10% of the market and based on Bain & Co's heavy research it will reach 25%." Edward stated.
In addition to that, he discussed how technological development is paving the way for several disruptions such as audio/visual search, AR and VR, as well as Artificial Intelligence (AI). Finally, Edward noted that he believes in the Middle Eastern Market and its potential to catch up with the world.
To see a detailed profile on each speaker, click here.
Latest Business
Intelligence Report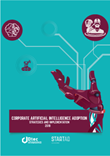 Latest Report
Corporate Artificial Intelligence Adoption Strategies and Implementation 2018
View Report
;