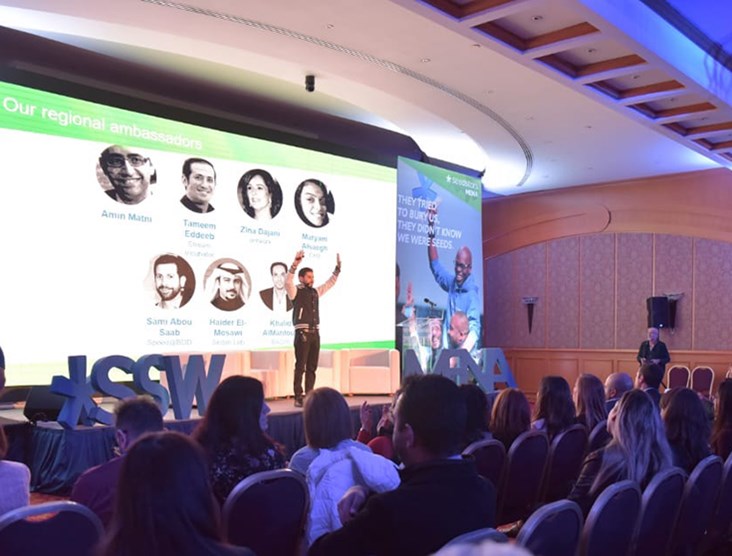 On November 29th, Seedstars World closed its annual tour in MENA with the Seedstars MENA Summit 2018 conference. The Summit happened under the Patronage of the Prime Minister's Office and counted with 350+ participants from more than 21 countries, including startups, different stakeholders, media, and the general public.
Attendees enjoyed 2 days of intense activities, including Seedstars Growth Bootcamp, focused on business models, growth strategy, and pitching skills; touch Bootcamp, an invitation-only training activity for Lebanese startups from touch innovation program (TIP) and runner-ups from the Seedstars Beirut about growth and scaling to new markets;
The Beyond Banking Hackathon by Bank Audi; a healthtech workshop for 35 participants and a private investor forum, both powered by the Investment Development Authority of Lebanon (IDAL). During the conference, participants got the chance to participate in deep discussions and learn key insights from a star-filled speaker line up.
The Beyond Banking Hackathon by Bank Audi took place at antwork. 20+ selected participants worked on their ideas to tackle different challenges, ranging from reinventing the digital banking user experience and creating a personal touch in banking to imagining the banking e-advisor and rethinking the customer's lending, saving, and transacting journeys.
In the end, Wael Khattar, Adnan Kawas, Hiba Hamieh, Antoine Maalouf, and Lama Shatila, who joined forces to build Go Ahead, an automated financial planner that provides users with a personalized financial plan, won $5K in cash prize as well as follow-on support from Bank Audi.
IDAL's healthtech workshop gathered 30+ participants to discuss the use of technology to tackle health-related local and regional issues, map the healthtech landscape in MENA, and come up with concrete advice to foster the scaling of healthtech solutions, from MENA to the global stage.
During the conference, on the 29th, Bonocle won the Seedstars MADA Best Arabic Assistive Technology Startup award ($10K), for developing a device that offers a most affordable and portable way for the visually impaired to access the digital content in Braille. "We're very proud to have been crowned with the Best Arabic Assistive Tech title! This grant will allow us to develop our product and go-to-market across MENA, AbdelRazek Aly, co-founder of Bonocle, said.
Mr. Nadim Khater, Mr. Elie Habib, and Mr. Tayfun Ugur, moderated by Mrs. Maya Rahal, discussed the role of startups in corporate innovation. According to Elie Habib, co-founder and CTO of Anghami, "as a startup, we know that we are growing and are now challenging big organizations and big ideas in the region. We are hungry to do more and know that it's all about iteration, just like for any startup that wants to work with corporates".
The event also included a bustling fireside chat with Mr. Christopher Schroeder, where many interesting questions arose, especially around entrepreneurship in emerging markets, and specifically in MENA. STEAM and HealthTech panels, as well as a debate about entrepreneurship in MENA, were also key highlights of the conference.
There was also time for the 12 MENA finalist startups to pitch on stage and prepare themselves for the competition finals in April 2019, when all the finalists will travel to Switzerland to represent their countries at the Seedstars Summit, a week-long training program, conference and pitching competition.
The trip is part of the prize for having won their Seedstars World local competitions and will have them competing with 65+ finalists from all over the world for the title of Seedstars Global Winner and up to $1M in equity investment and other prizes.
Latest Business
Intelligence Report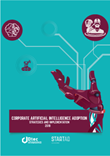 Latest Report
Corporate Artificial Intelligence Adoption Strategies and Implementation 2018
View Report
;