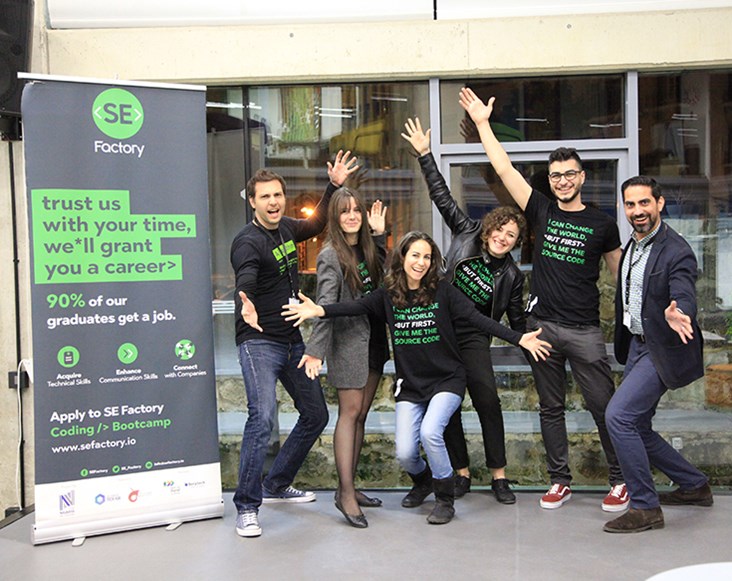 On March 8, 2019 SE Factory team, alumni, partners, and friends celebrated the graduation of 22 highly-skilled Full Stack Web Developers, marking the end of the 8th cycle of SE Factory's award-winning coding bootcamp.
During the ceremony, SE Factory's technical instructor, Mohammad Skafi, highlighted the main takeaways of the 3-month intensive training itself as well as the beneficial collaborations with partner tech companies that help students on the latest tech trends and practices.
The students then presented their final projects, showcasing their polished skill-set and learnings during the bootcamp. Each student was a story to behold, a journey beyond just technical development, attesting to their dedication and willingness to evolve.
The presented projects showcased a variety of products, integrated hardware solutions, web applications and mobile applications that emphasized the diversified skill-set that students gained during the bootcamp. The projects were built during the last 3 weeks of the bootcamp, in between workshops and career-oriented soft-skills training.
Following the presentations, companies in SE Factory's Recruitment Partner network had the privilege to interview the fresh talent on the spot. The company representatives further inspected the graduates' projects, paying close attention to the used programming languages frameworks, tools and technologies.
This cycle of SE Factory's Full Stack Web Development bootcamp is witnessing the fastest recruitments of all cycles by far, as 2 students received a job offer only one working day after graduation.
To date, SE Factory has processed over a thousand applications from over 10 different universities, graduated over a 120 developers, and partnered up with more than 40 Recruitment Partners seeking tech talent.
To conclude the ceremony, co-founders, Zeina Saab and Fadi Bizri, thanked SE Factory's partners, Beirut Digital District, Alfanar, and Touch, who made SE Factory's achievements possible.
Latest Business
Intelligence Report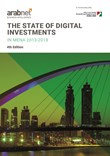 Latest Report
The State of Digital Investments in MENA 2013-2018 Report
View Report
;