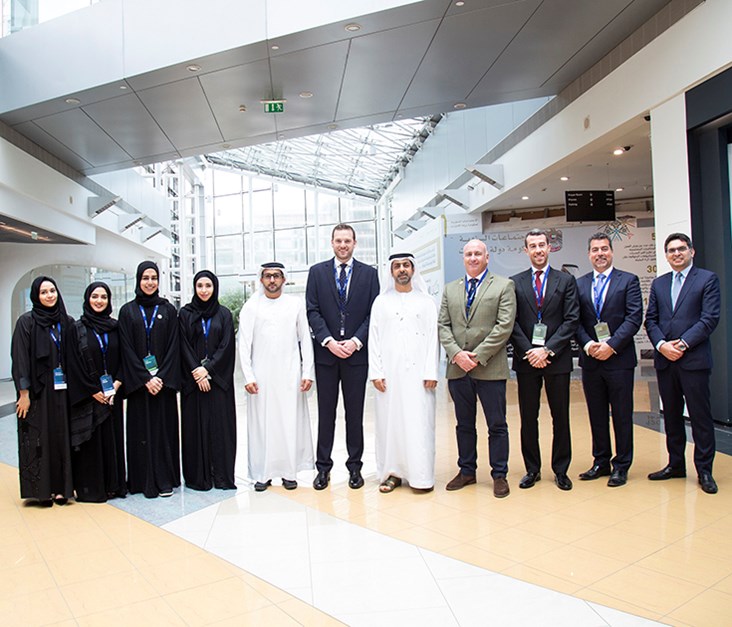 The Mohammed Bin Rashid Innovation Fund (MBRIF) Accelerator hosted its 1st Pitch Day to showcase innovations that could help shape the future of the UAE economy.
Out of 159 applications worldwide, the first 16 shortlisted businesses were invited to present innovative solutions in technology, health, education, clean energy and transport to an independent Advisory Decision Committee (ADC) consisting of leaders in government and private institutions.
The selected innovators, who will be announced in April, will join the MBRIF Accelerator's Spring Cohort, entering a program that provides a broad range of services designed to give innovators access to world-class services and coaching to accelerate their innovations, elevate capabilities, unlock value and achieve scale.
At the event, H.E. Younis Al Khoori, the Ministry of Finance's Under Secretary said, "By seeding innovation into the very fabric of the UAE and creating an ecosystem that can identify, support, and nurture innovations, the UAE will continue to push the boundaries of progress across our great nation."
The event is the culmination of months spent reviewing applications from innovators in the UAE and around the world aiming to join the MBRIF Accelerator, with 159 applications from 29 countries across 5 continents reviewed. Applicants underwent a rigorous 3-step process starting with an eligibility screening, a qualification assessment, and final evaluation before the top applicants were shortlisted.
Applications included innovations in all 7 priority sectors under the UAE's Innovation Strategy: Technology, Health, Space, Water, Clean Energy, Transport and Education.
The ADC consists of senior executives from leading government and private institutions with expertise in various areas, including venture capital, technology, education, and health. ADC members were selected based on their sector expertise within the 7 sectors under the UAE's Innovation Strategy as well as their involvement in innovation initiatives.
H.E. said, "For our program to truly select the best and brightest innovators, it has to be based on a process that culminates in an unbiased, objective, and independent selection by our ADC. We take great pride in having them as part of this important national program, as they represent the brightest minds in their respective sectors with a collective pool of experience spanning the globe. The ADC's role today has been to learn about the innovators pitching and decide if they have the potential to deliver tangible impact."
A number of applications are still being reviewed for a chance to pitch in the 2nd Pitch Day of the year, expected to be held in May 2019.
Latest Business
Intelligence Report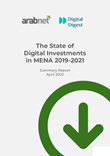 Latest Report
The State of Digital Investments in MENA 2019-2021
View Report
;