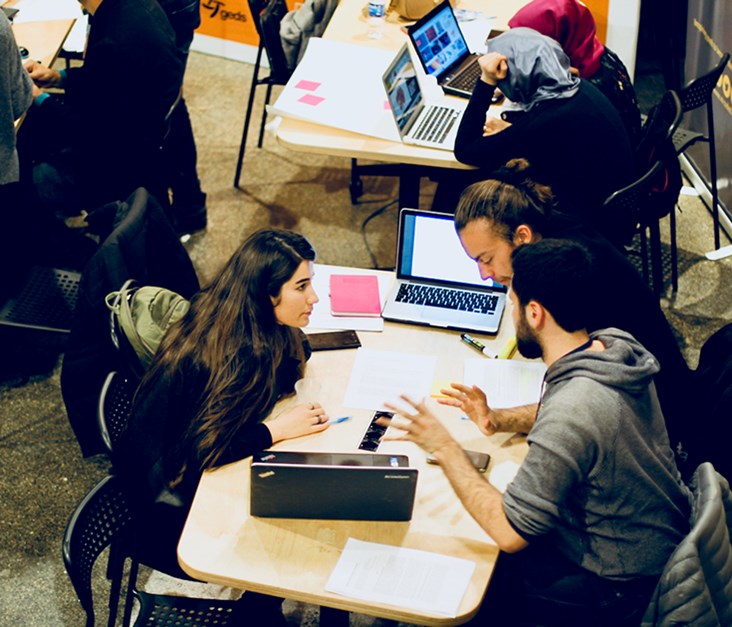 At startup hubs in Baghdad, Basrah, Mosul, Erbil, and Sulaymaniyah, the Iraq Innovation Hackathon convenes for 48 hours on April 26th-27th for Iraqi developers, designers, and tech enthusiasts to develop technology that improves their communities and country.
The Iraq Technology and Entrepreneurship Alliance (ITEA) consisting of Science Camp in Basra, Re:Coded in Erbil, The Station in Baghdad, Five One Labs in Sulaymaniyah, and Mosul Space in Mosul will welcome developers all day and night as they develop their applications and other digital solutions.
ITEA was founded in 2018 to coordinate efforts and pool capacity among tech and entrepreneurship leaders in Iraq, and encourage youth to become leaders in their communities and solve pressing problems. This will be the 1st event hosted by the Alliance. The hackathon is sponsored by GIZ and Zain.
"The Hackathon encourages young people across Iraq to learn more about technology and entrepreneurship," said Patricia Letayf, co-founder of Five One Labs, "And it aligns developers in different cities in Iraq around a shared event, to creatively solve problems facing their cities."
Nationwide, all Hackathon participants will focus on recycling plastic waste. Cities also have their own secondary themes, including participants in Mosul focused on improving public education, and participants in Erbil focused on promoting tourism to the region.
"There are extremely talented developers in the country," said Zahra Shah, Country Manager of Re:Coded, "Hackathons give common purpose, deconstruct boundaries, and connect developers with investors and other opportunities."
There will be mentors available at the Hackathon to guide teams. At the end, a judging panel will choose winners in each city. Winners will receive cash prizes, access to a co-working space, and mentorship to help them launch their ideas.
"This is one of the most anticipated events of the year for developers, and attendees will formulate solutions and begin implementing them," stated Salih Mahmoud of Mosul Space.
"Iraqi youth have great potential and enthusiasm for coding and society," said Hala Al-Mayahi, in a statement on behalf of Science Camp in Basra. "Within this Hackathon, problems become opportunities for skillful youth who can find solutions."
Latest Business
Intelligence Report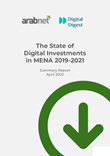 Latest Report
The State of Digital Investments in MENA 2019-2021
View Report
;