Meet the Winners of NYU Abu Dhabi's International Hackathon
Back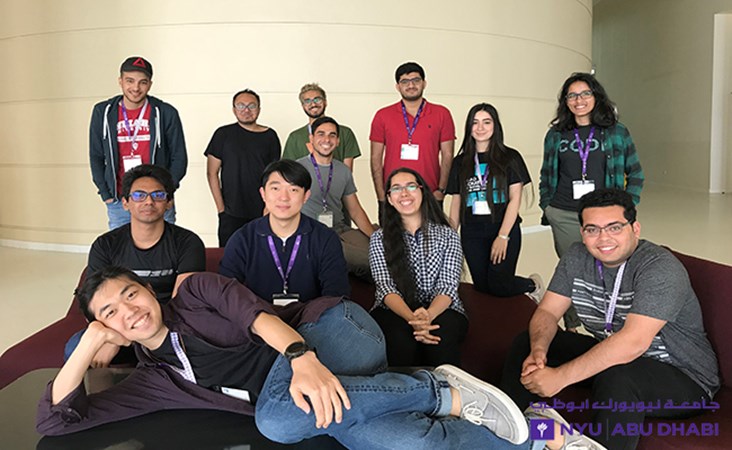 Aspiring hackers from across the globe came together for NYU Abu Dhabi's 8th Annual International Hackathon for Social Good in the Arab World that began from April 27th and lasted for 3 days on campus.
The event was organized by Founder and Chair of the NYUAD Hackathon, Clinical Professor of Computer Science at NYU New York and Affiliated Faculty at NYUAD Sana Odeh. Participants were divided into 10 teams and mentored by renowned international computer science professors, founders of successful startups, technology professionals, and venture capitalists.
Odeh commented, "NYUAD Hackathon is designed to encourage and secure an opportunity for cross-collaboration and entrepreneurship across computer science, bringing together people from all over the world with different ideas in order to expand the scope of understanding amongst participating students. This experience allows them to grow and learn through exposure to new concepts that act as an incubator for remarkable feats of innovation".
Dawa, an application designed to tackle counterfeit medicine in the region using blockchain based pharmaceutical distribution, and Boosala, a refugee location application, have won top honors at the Hackathon.
Dawa was designed by a team of eight students who were mentored by Cloud Developer Advocate IBM Saif ur Rehman, Technology Solution Professional at Microsoft Saeed Motamed, and IBM Cloud Developer Naiyarah Hussain.
The team behind Boosala, designed to locate missing family members and contacts among refugees, comprised seven team members led by mentors including Cloud Developer Advocate at IBM Nikita Mathur, Executive Director at OpenCurriculum Varun Arora, and CEO at Kandw Technologies International Khalid Machchate.
The second prize went to Huwayeti, a blockchain-based layer on top of UNHCR refugee registration to manage trusted agents' claims made about refugees. The team was mentored by CEO of Sahem.ae Hussam Mohsineh and Software Engineer at Massachusetts Institute of Technology (MIT)/Improbable Keeley Erhardt.
Third place was offered to the team responsible for devising a platform that assists refugees and asylum seekers in communicating with healthcare professionals using machine learning and natural language processing called MedLughati. The students of this startup were mentored by NYUAD alumna and current Rhodes Scholar pursuing a PHD at University of Oxford Farah Shamout and Software Engineer at Facebook UK Miguel Sanchez.
The Audience Award for the occasion was given to Wadhafni, an SMS-based mobile app that links unemployed skilled individuals with the local labour market on a tasks-accomplishment basis.
Latest Business
Intelligence Report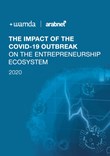 Latest Report
The Impact of the COVID-19 Outbreak On The Entrepreneurship Ecosystem
View Report
;