Founder's Journey: Ahmad Alzaini
Back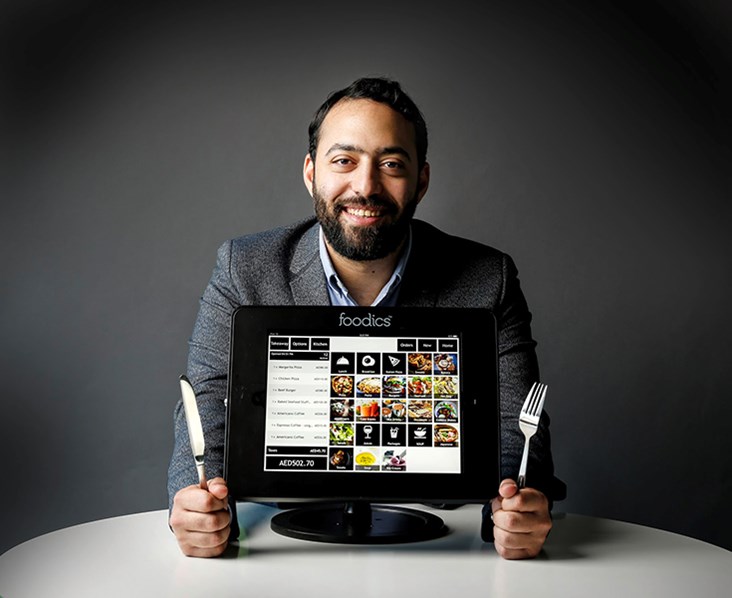 Ahmad Alzaini is a highly successful entrepreneur in Saudi Arabia known for co-founding the innovative POS cloud-based technology, Foodics, an all-in-one restaurant management system launched in 2014.
Forbes selected Foodics as one of the fastest growing startups in the Middle East for 3 years running in 2016. Ahmad was also selected as a high-impact entrepreneur in the world by Endeavor Global in 2018.
Ahmad's activities in the entrepreneurial market did not start at Foodics. As an Electrical Engineering graduate from King Fahd University of Petroleum and Minerals in Saudi, Ahmad always focused on finding disruptive solutions in technology. In 2010, he co-founded his 1st startup ALWANS, which develops apps as well as investment opportunities for other startups. A year later, Wazi Club was created as way for Ahmad to raise the awareness on technology in his community by organizing technical field projects and awareness sessions.
This edition of the founder's journey provides a closer look at Ahmad's life as the CEO of Foodics, reveals his future plans for the company, as well as provides his tips and advice for young entrepreneurs who want to make it in this market.
You can catch more of Ahmad Alzaini at Arabnet Riyadh where he will be speaking at Sawalif Riyadeyah. Make sure you register to reserve your spot!
How do you define success?
Success is a daily task. I plan out my vision on a daily basis so that there's always more that I can succeed in. With that in mind, I believe there are many ways to become a successful entrepreneur. In my opinion, it's striving to be a problem solver, constantly yearning to learn new things, and committing to your vision.
What entrepreneurial tricks have you discovered to keep you focused and productive in your busy day-to-day schedule?
As I always have many projects running at the same time, I find it important to stay focused. I take time out every day to revisit my goals so I can refocus my energy on what's important.
How many hours a day on average do you work?
I don't have a typical day at Foodics. Foodics has 5 offices and many resellers across the world. We're also devising a plan to enter new markets so it's a critical time for the company. I'm always working and my hours stretch into the early hours of the morning. I constantly think about new ways to make bigger and better projects to accelerate Foodics.
What motivates you?
Foodics has now penetrated 10 markets, distributed more than 10,000 terminals and has achieved over 1 billion processes. These numbers and their potential are my main motivation.
How do you build a successful customer base?
Networking was my main focus. Utilizing word-of-mouth was essential initially, then I analyzed the F&B market to understand what it was missing so I can provide the right product. Foodics is built with our customers in mind so our goal is to cater to them and their needs.
What kind of culture exists in your organization, and how did you establish it?
We've grown from 3 employees to over 100 employees. I encourage every team member to think like an entrepreneur, and take in vital ideas from each others. Foodics would not be the company it is today without the team, board members, and advisors. Each idea is a byproduct of the team's efforts.
What has been your most satisfying moment in business?
There are too many to choose from. However, I get overwhelmed with satisfaction whenever I hear a story about how Foodics has helped someone open their dream restaurant or add another branch; this is my ultimate goal with Foodics.
What are the future plans for Foodics in terms of scaling/expansion?
Foodics is a fast-growing company and our expansion plans have already started. In 2019-2020 we plan to expand into Europe starting with Spain and Italy, as well as having a bigger hold on the MENA region.
I want to make Foodics reach unicorn level of success and I know this is possible because of the groundbreaking technology we are developing. This includes AI and machine learning, both of which are the future of F&B.
What is your favorite aspect of being an entrepreneur?
The most satisfying aspect of being an entrepreneur is seeing the ideas that my team and I have worked so hard on greatly benefit restaurateurs' lives and revenue. It is very rewarding to witness the success of our visions and goals.
What is your greatest fear, and how do you manage it?
Being an entrepreneur has taught me to be brave. Not only do I welcome challenges, but I seek them because I know they will equip me with great skillset that will help me tackle anything with confidence.
What piece of advice would you give to aspiring entrepreneurs?
My advice to them would be to set out a goal or vision, commit to it, do extensive research, and keep trying to accomplish that goal over and over again until they succeed.
What key activities would you recommend entrepreneurs to invest their time in?
Reading is a big part of being an entrepreneur. One should read a lot of business quotes and biographies of successful entrepreneurs because their words can highly impact the way he/she thinks and acts.
Another important activity that entrepreneurs should invest their time in is networking. When an entrepreneur interacts with several industry leaders and founders, he/she will receive tips and professional advice that will accelerate the startup's growth.
If you had the chance to start your career over again, what would you do differently?
Absolutely nothing!
Latest Business
Intelligence Report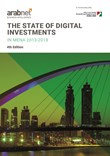 Latest Report
The State of Digital Investments in MENA 2013-2018 Report
View Report
;