Chalhoub Group Launches the Greenhouse in Dubai
Back
The Chalhoub Group is a third of the way through its 900-day timeline set to implement the digital and cultural transformation across the Group. Since 2017, a dedicated team works towards its North Star Vision of transforming Chalhoub Group from a traditional distributor and retailer for luxury in the Middle East, to a hybrid retailer bringing luxury experiences to the fingertips of customers everywhere.
Under the leadership of Rania Masri, Chief Transformation Officer, the transformation team "Shift" is supporting all business units within the organization to develop initiatives focusing on new ways of working, implementing tech-enabled solutions, and ensuring that systems are in place for continued growth and longevity.
The core elements of the Group's transformation are the Greenhouse accelerator program and "Ibtikar", the internal incubator. The Greenhouse is a retail tech-accelerator program focused on technology-driven solutions catered towards fast growing retail startups. The Greenhouse will be welcoming the first cohort of startups at the end of September.
Each of the 5 selected startups (StoreDNA, SizeMe, Phygitalmind, EuroPass, and Brandquad) will receive a $20K grant for a 3-month, equity-free accelerator program – offering them market access and retail expertise through the Group's partnerships with over 300 brands, more than 600 retail outlets, and in depth regional coverage of 14 countries.
"Ibtikar" offers an opportunity to any employee to lead and develop a business idea related to the Group's North Star Vision. It is already into its second group of intrapreneurs. Through dedicated time and funding to test and prove their ideas, as well as tailored training programs and mentorship, Chalhoub employees are encouraged to adopt more agile ways of working.
The Greenhouse is located in Dubai Design District. Animated by its designers, entrepreneurs, and creative thinkers, Dubai Design District is a meeting point for innovation and creative hub, representing the overall direction of the city, where passion meets purpose.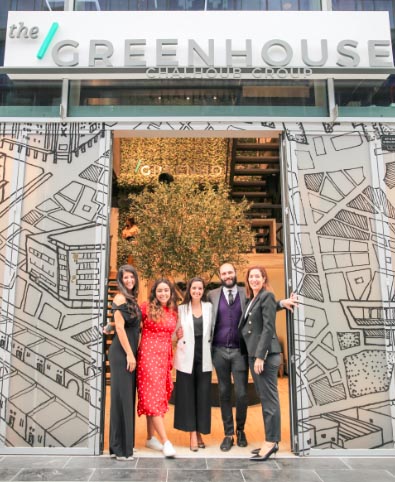 The Greenhouse opened a dedicated workspace for startups of the accelerator program and "Ibtikar" on October, alongside a dynamic and rigorous events program. The events will feature founder stories, workshops, hackathons, and training sessions for Chalhoub team members and selected partners across the community.
"The Greenhouse will be a tangible element of the transformation; embodying principles of starting small, failing fast, or scaling fast. It will also help us stay on top of all the latest retail-tech trends; positioning the Group as a magnet for innovative startups, as well as attracting high potential talent." says Dina Sidani, Head of The Greenhouse.
"At Chalhoub Group, we consider startups as our allies and we want to offer them a working space, mentorship, and a ground to scale-up their ideas. The Greenhouse is a unique opportunity for tech companies and startups from all over the world to implement and test their solutions with the leading retailer of luxury in the Middle East." commented Patrick Chalhoub, co-CEO of Chalhoub Group.
He added, "I am a strong believer that it's our responsibility to support the next generation of entrepreneurs, to help them succeed and contribute to the economy. The Greenhouse is an exceptional program to accelerate the right solutions in building a future proof Group."
The incoming cohort of startups will be working closely with brands and business units to enhance the instore experience, optimizing backend operations and improving in-store analytics with real-time performance
Latest Business
Intelligence Report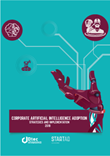 Latest Report
Corporate Artificial Intelligence Adoption Strategies and Implementation 2018
View Report
;