It Finally Happened: Careem Gets Acquired by Uber!
Back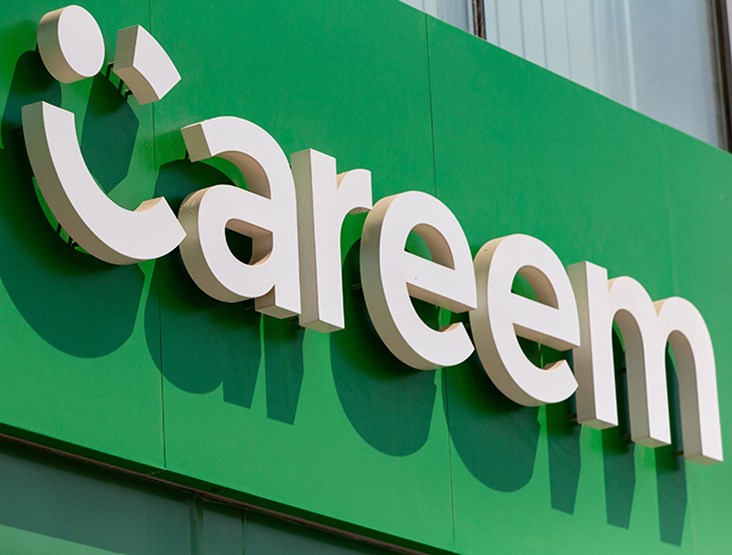 No, this is not another rumor.
The global ride-hailing firm Uber Technologies is expected to close the acquisition of its rival Careem in the 1st quarter of 2020 with the transaction consisting of $1.7B in convertible notes, and $1.4B in cash. Uber's buy-out of Careem is now the largest acquisition of a startup seen in the Middle East so far, with the deal amount surpassing Amazon's reported $580 million purchase of Souq in 2017.
But fear not, the acquisition makes Careem a wholly owned subsidiary of Uber and will keep the Careem brand and app intact. The co-founders Mudassir Sheikha, Magnus Olsson and Abdulla Elyas are staying on with Careem following the acquisition. However, Careem's board will be overhauled, with 3 seats going to Uber representatives and 2 belonging to Careem. Sheikha, who is Careem's CEO, and Olsson will have board seats.
Arabnet has accompanied Careem throughout its journey to this outstanding milestone. Careem's journey has been a remarkable one in the MENA region witnessing many ground-breaking achievements.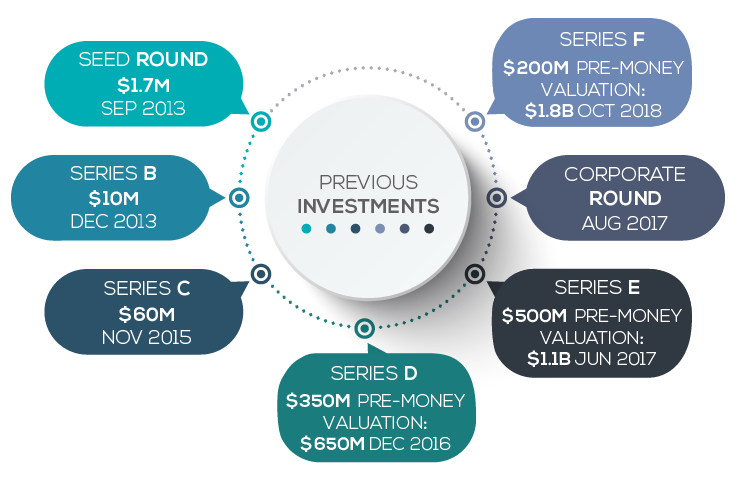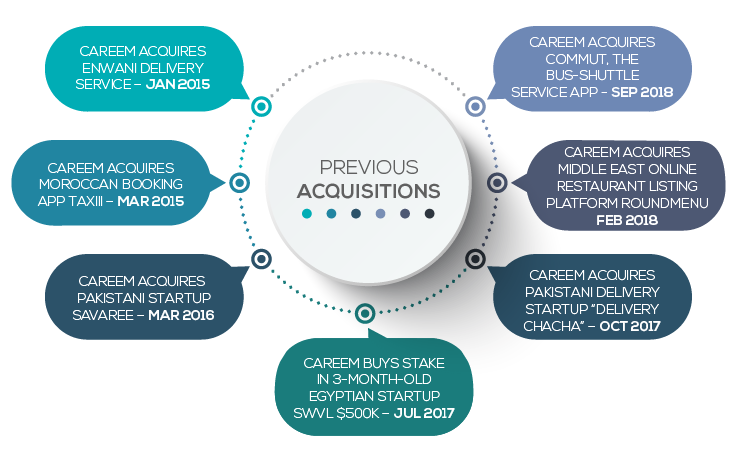 During Arabnet Digital Summit 2013, Careem co-founder Mudassir Sheikha took some time to fully explain the newly established startup. They were operating in 4 cities back then: Dubai, Abu Dhabi, Doha, and Riyadh.
A little along the way, Abdulla Elyas took the Arabnet Riyadh 2015 stage to represent the growing MENA-based ride-hailing startup Careem active in 23 cities this time around! He spoke of his experience at the company, what it means for a startup to scale up, and how failure is inevitable as the company grows.
As the years went by, Careem grew bigger and bigger adding a delivery service, and went on to nearly double its valuation. It became the 1st MENA-based unicorn company in December 2016 valued at $1B after raising $350M in its series D funding round.
Toward the end of last year, Careem was entertaining interest from investors for another financing round when Uber moved aggressively to buy the company outright. During Arabnet's biggest gathering in Riyadh on December 2018, Abdulla Elyas returned for a casual sit-down in Sawalif Riyadeyah. One of our own, Fatima Moussa, asked him the following, "Can you tell us anything about the rumor concerning Uber buying Careem?" The answer will intrigue many of you:
The new chapter in Careem's journey has only just begun and, as always, Arabnet promises to bring you new insights directly from the company. In the meantime, let us celebrate alongside Careem's team!
Take a look at the email sent by Uber's CEO Dara Khosrowshahi in which he explains the details of the Uber-Careem merger:
From: Dara
To: Team@
Date: March 25, 2019 at 11:45pm PT
Subj: Accelerating in the Middle East
Five years ago, Uber launched in the Middle East. It was the start of an incredible journey, with millions of riders and drivers finding new ways to move and work in a dynamic region that's become so important to Uber. Now Pakistan is one of our fastest-growing markets in the world, women are driving with Uber across Saudi Arabia, and we chose Cairo to launch our first Uber Bus product late last year.
Today we are taking the next step in this journey—well, it's more like a leap, and a big one: in a few minutes, we'll announce that we've agreed to acquire Careem. Importantly, we intend to operate Careem independently, under the leadership of co-founder and current CEO Mudassir Sheikha. I've gotten to know both co-founders, Mudassir and Magnus Olsson, and what they have built is truly extraordinary. They are first-class entrepreneurs who share our platform vision and, like us, have launched a wide range of products—from digital payments to food delivery—to serve consumers.
I expect many of you will ask how we arrived at this structure, meaning allowing Careem to maintain an independent brand and operate separately. After careful consideration, we decided that this framework has the advantage of letting us build new products and try new ideas across not one, but two, strong brands, with strong operators within each. Over time, by integrating parts of our networks, we can operate more efficiently, achieve even lower wait times, expand new products like high-capacity vehicles and payments, and quicken the already remarkable pace of innovation in the region.
This acquisition is subject to regulatory approval in various countries, which we don't expect before Q1 2020. Until then, nothing changes. And since both companies will continue to largely operate separately after the acquisition, very little will change in either teams' day-to-day operations post-close.
Today's news is a testament to the incredible business our team has worked so hard to build. It's a great day for the Middle East, for the region's thriving tech sector, for Careem, and for Uber.
Uber on,
Dara
Latest Business
Intelligence Report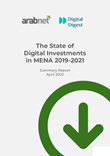 Latest Report
The State of Digital Investments in MENA 2019-2021
View Report
;