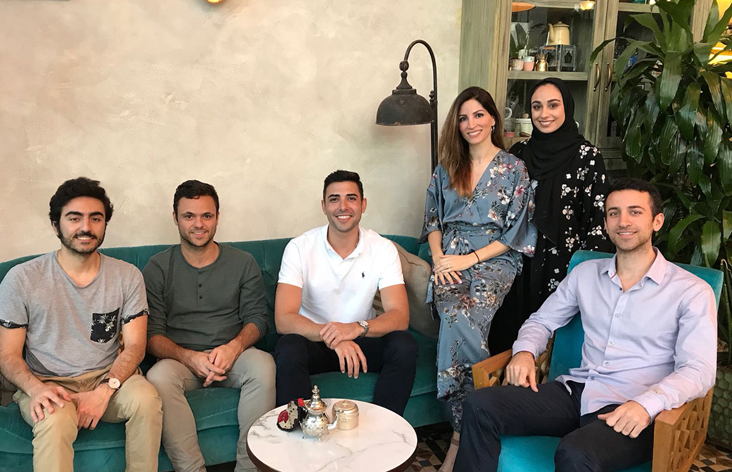 Sarwa, the first hybrid automated investment management platform for young professionals in the Middle East, announced today that it has received over $1.3M in its pre-series A round of financing.
Founded in 2016 by Marc Chahwan and Jad Sayegh, Sarwa aims to offer customers with a simple way to invest their money for long-term financial growth at one third the cost charged by banks and traditional advisors. Sarwa also seeks to encourage and educate the public about the different aspects of personal finance and investment, in a way that is tailored to the needs of today's professionals.
In August 2017, Sarwa were selected as one of 11 startups to join the FinTech Hive program at the DIFC. In February 2018, the company officially launched and onboarded its first clients under the Innovation Testing License - a special license designed for Fintech startups to roll out innovative solutions for the region and awarded for the first time by the Dubai Financial Services Authority.
It has since witnessed a monthly growth of over 20% and reached more than 1,000 registered users. The Sarwa team includes financial services icons David Gibson Moore (ex-chairman Chase Manhattan Bank Switzerland), Prof. Jiro Kondo (MIT PhD, previously at Goldman Sachs) and Samer Soliman (MD Network International).
The funds raised in the pre-series A round include investments from major international and regional venture capital firms such as Shorooq Investments from Abu Dhabi, Middle East Venture Partners (MEVP), California-based venture fund 500 Startups, the Dubai based Women's Angel Investor Network, Hala Ventures from Saudi, and Saned Partners from Lebanon.
This new round of investment brings Sarwa's total funding to over $1.5M since its inception, allowing it to continue its rapid growth, and serve the region's young professionals and underserved market.
The company's mission is to change the region's perception that investing is a luxury and aims to make expert investing easy, secure and affordable by using the best tools available: automatic rebalancing, algorithms combined with personalized human advice, account opening in a few minutes via facial recognition, and more.
"We have grown from helping out a few busy management consultant friends to reaching and helping people from a wide variety of backgrounds, professions and net worth. Our client base covers anyone that needs guidance in investing his or her hard earned money. This round will allow us to continue leading the investment advisory space and reach even more people," said Mark Chahwan, CEO and co-founder of Sarwa.
As part of its expansion strategy, the company aims to work closely with the corporate sector to offer employees saving scheme plans and help them reach their long-term financial goals.
Latest Business
Intelligence Report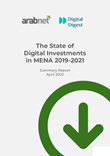 Latest Report
The State of Digital Investments in MENA 2019-2021
View Report
;