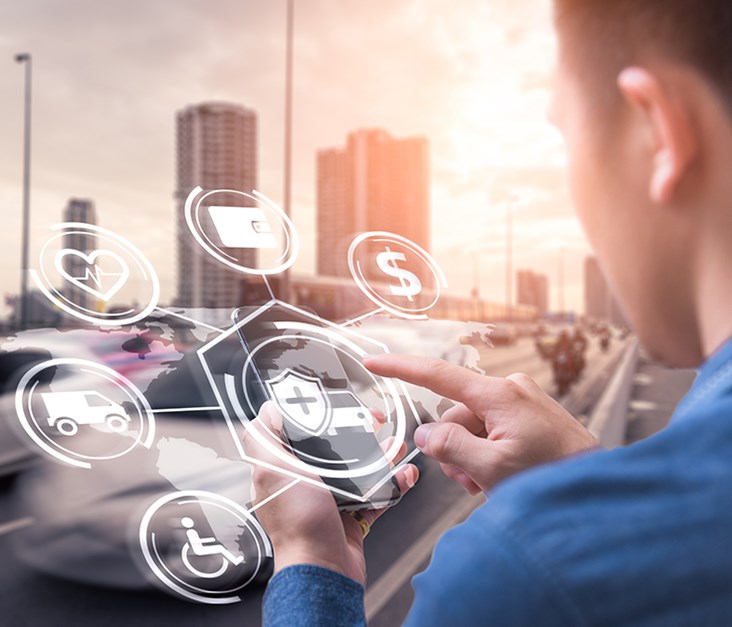 This expert piece was written by Ambareen Musa, Founder & CEO of Souqalmal.com, a personal finance and insurance comparison platform in the UAE and KSA. Before founding Souqalmal.com, Ambareen set up the consulting arm of MasterCard MENA. She has also held various roles in marketing, financial literacy, customer advocacy and ecommerce at GE Money, worked as a consultant for Bain & Company ME, and led the first online financial literacy initiative in the UK, Moneybasics.co.uk.
First came 'FinTech', and now it is 'InsurTech' that's become the new buzzword among tech startups in various markets across the world. And just as FinTech disrupted the UAE banking industry, InsurTech has already started revolutionizing the local insurance market.
And the flag-bearers of the InsurTech revolution in the country are none other than insurance aggregators.
InsurTech Is Rapidly Transforming a Traditional Business Model
In simple words, InsurTech refers to the new technologies that are disrupting the well-established insurance industry, making it more agile and responsive to what customers want. A 2016 InsurTech industry report by Technavio forecasts that the global InsurTech market will grow by a CAGR of 10 percent from 2016-2020.
The digital age has made it clear that the way forward, even for a traditional business like insurance is to go 'digital' - The key to addressing the changing needs of customers.
And among the various elements causing disruptive changes in the UAE insurance industry, insurance aggregators are by far causing the biggest ripples.
Aggregators Are Pioneering InsurTech in UAE
Insurance comparison platforms are fast becoming the reference point for customers, who want to compare quotes from multiple providers and buy insurance policies online through their smartphones, laptops or tablets without ever having to leave their home or office.
With the first local insurance aggregators launching operations in 2012, the last seven years have seen the aggregator business model being adopted by many new players in the country. Today, UAE residents can compare multiple quotes and choose from a range of travel, home, health and car insurance plans. Insurance comparison facilities have also expanded to include niche services like yacht and bike insurance.
Aggregators take away the effort involved in reaching out to individual insurers. By partnering with leading insurance companies in the country, aggregators provide access to a wide variety of insurance products all in one place. Not only can users compare quotes, they can also compare coverage, features and benefits, at the click of a button.
Local insurance comparison portals are becoming increasingly user-friendly, with many even offering offline and call-center support to assist customers.
Global Success Stories Are Inspiring Local Players
The success of the insurance aggregator model has been the most prominent in the UK. According to a 2016 Accenture report on the UK insurance market, aggregators accounted for 60 to 70 percent of new business premiums in the private automobile insurance market alone. More than 83 percent of insurers in the UK were considering setting up their own aggregator sites, allowing them to sell their own as well as other insurers' products.
A 2016 market report by the REaD Group shows that brand awareness for traditional insurers was found to be much lower than the leading online insurance aggregators in the UK. Over 80 percent of Brits were familiar with Gocompare.com and Comparethemarket.com, while only 24% had heard of RSA and 37% of AIG.
With the changing insurance landscape in the UAE, homegrown companies are aiming to replicate the resounding success achieved by aggregators in other markets around the world.
UAE based insurance aggregators are already attracting attention from global heavyweights. Most recently, Souqalmal.com roped in GoCompare, UK's leading financial services aggregator, as a strategic investment partner in its Series B round of funding. This speaks volumes about how international investors are taking a keen interest in the region and its thriving insurance comparison sector.
Latest Business
Intelligence Report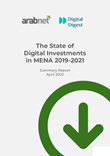 Latest Report
The State of Digital Investments in MENA 2019-2021
View Report
;