Iran's Tech Startup Scene Evolves with New Accelerator Launch
Back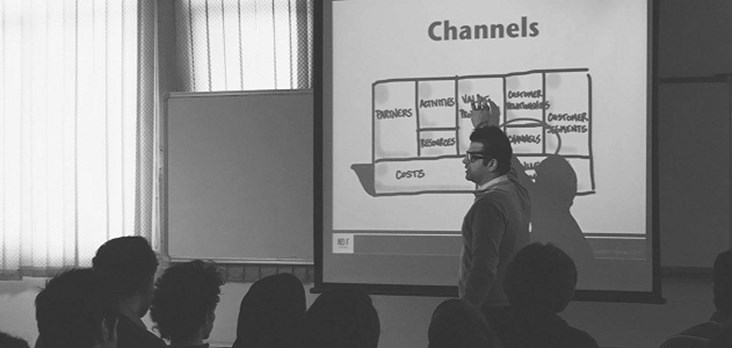 For the last 2 years, Iranians have been steadily building a foundation for a digital community through events and meetups like Startup Weekends, Startup Grind, Lean Startup Machine, and Hamfekr — they boast an impressive internet and mobile penetration mostly through Iran's vast and young public, with more than 70% of the 80 million strong population being under 35 years of age.

Avatech is a new accelerator for seed-stage digital startups, they are expecting 150 applications, out of which 10 teams will be admitted to the acceleration program where they will be offered seed funding, a co-working space, advice from expert European mentors, outreach from Avatech's partners, etc… So far some startups are clones of international models like Iran's Mehr.ir (their version of Youtube), some are more innovative, and some local startups are looking to expand globally.
Iran's Digital Entrepreneurship Ecosystem
Iran's startup ecosystem is growing rapidly. Iranians are becoming motivated and are learning to build their teams and launch their startups. This movement is sparking attention from investors, media, universities and government.

Iranians are now looking to entrepreneurship as a means to start their own ventures. This is the main reason why corporations like Avatech and other upcoming startup accelerators will be looking to support them.
"We have seen venture capital firms stepping into the Iranian market," says Mohsen Malayeri, Avatech's startup community builder. "Investors are very interested to see what will happen in November as the international sanctions will be removed and lots of international investors are keenly interested to contribute through funding," Already, there are a couple of venture capital firms operating in Iran: like Simvest and Saravapas.
Avatech's 1st cycle with 20 selected teams will start in Mehr. Applications are still open till 15th of September.
How Government Deals with Startups in Iran
The Iranian Government is working on increasing internet speed, mobile 3G connection is now offered by 2 main operators, with more than 80 million potential users, smartphones are quite abundant in the Iranian market.
The government is doing what it can to remove the barriers from startup entrepreneurs. At this moment the situation isn't optimal, but these startups are offering an opportunity for the community to prosper, "right now it's not very easy, but we see that this will progressively become less of a hindrance as time passes," adds Mohsen Malayeri.
How Avatech Compares Globally
They ask for 15% equity share, which is a bit higher when you compare it to global standards, this is due to factors such as inflation rate, country risk, and the scarcity of investments. Mohsen added: "For now we believe this number to be fair, and we will make sure to lower it as these factors become less of an issue and the market begins to mature."
Ending scenarios are still uncertain for the startups that Avatech will choose to support and finance. There hasn't been any IPO, merger, or acquisition in the Iranian digital sector yet. But Avatech are optimistic about having future success stories that they hope will lay the foundation for the next generation of startups.
Latest Business
Intelligence Report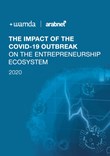 Latest Report
The Impact of the COVID-19 Outbreak On The Entrepreneurship Ecosystem
View Report
;