10 MENA Startups to Keep on Your Radar
Back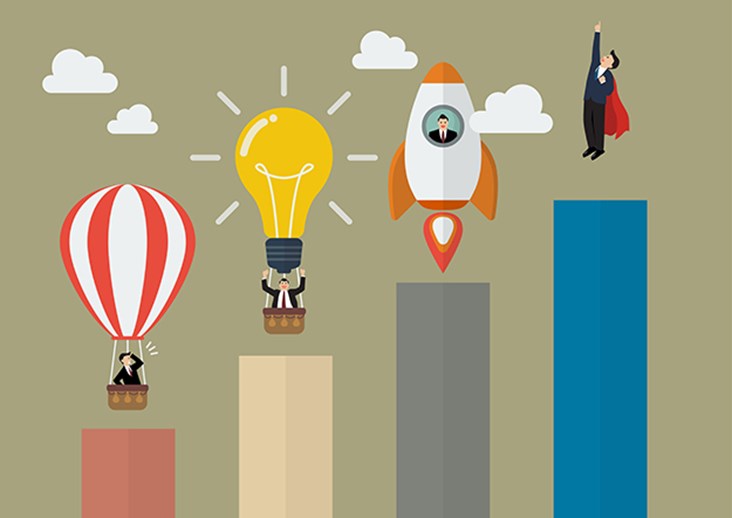 This winter, ArabNet brings you a list of top MENA startups to look out for. In this edition, we have selected a wide range of startups that include everything from automated investment platforms, to new payment platforms, to educational focused startups, and more.
Sarwa

Sarwa is the UAE's first hybrid automated investment management platform for young professionals in the Middle East that combines investment strategies and technology in order to get diverse, highly personalized investment portfolios.
People seeking to delve into the world of finance can easily sign up, state their personal financial goals, and receive a personalized portfolio based on what kind of investor the customer is, their financial situation, and their risk profile. The platform has a clean and simple interface for people to track their investments and receive reports on the growth of their portfolios, and even features advisors that can offer personal advice for any questions or concerns.
Founded by Mark Chahwan and Jad Sayegh, Sarwa was one of two Dubai-based startups that were chosen, along with 10 other startups from around the world, to be part of the Dubai International Financial Centre's FinTech Hive Accelerator. Chahwan and Sayegh have stated they have raised funds through investors and capital venture firms and are hoping to gain more investors in hopes of reaching the mass market.
Country: UAE
Launched: 2016
Category: Fintech
WideBot

Founded by Mohamed Nabil, WideBot is the first bot builder platform in the MENA region. The startup allows users to create, modify, and execute automated command-based bots without any coding or technical experience in just 10 minutes.
The framework provides a wide array of intelligence services, including AI modules that allow users to give their bots a unique personality in order to interact smartly with customers and maintain conversations through complex dialogs and interactions. Widebot's first product is Menu Maker – a bot builder that allows any restaurant to build its own personal Facebook Chatbot and presents a full solution that simulates the food ordering process.
In October, WideBot were selected as the best startup at Seedstars Egypt, where they won the chance to participate at the Seedstars Summit in April. Earlier this year, the startup also participated in ArabNet's Startup Battle in Cairo where they won first place, and then went on to compete at the ArabNet Startup Battle in Dubai where they came in third.
Country: Egypt
Launched: 2016
Category: Chatbot
Cherpa

Cherpa is a software solution hailing from Lebanon that manages and organizes how robotics and electronics classes are taught in universities and schools and aims to make teaching robotics fun and inclusive for children, through games and other interactive challenges that include coding and virtual missions. Cherpa is the first in Lebanon to bring AI to the classroom and also instructs students on robotics, something not widely taught in the region.
Cherpa uses a chatbot that acts as a virtual instructor and guides the users (mostly young students) through the entire coding journey. Students begin by selecting one of the many available subjects: astronomy, medicine, agriculture, etc. and are then given an overview of the lesson with its learning objectives before building and coding a physical circuit.
Ibrahim Ezzedine and Basel Jalalledine, who were roommates together at the Lebanese American University and started the university's robotics club, founded Cherpa. Cherpa has participated in several startup competitions including SpeedBDD's 4th Demo Day, where it won $50K, and was also selected for LebNet's Ignite acceleration and mentorship program in Silicon Valley. In the past 3 months, Cherpa has launched the coding section for its Beta testing, converted 70 of the 100 test users to paying customers, qualified as semi-finalists in MITEF's Pan Arab Competition, and is currently looking for $250,000 in funding.
Country: Lebanon
Launched: 2016
Category: Education
Malaeb

Founded by Ahmad al Rawi, Malaeb is a Bahraini app for avid football players. Launched a year ago, Malaeb (Arabic for stadium) is an app that helps football enthusiasts find and book football fields for matches and practices. The app also allows users to join matches in their local neighborhoods, form teams, and interact with other football enthusiasts via the app.
With an estimated 3.5 billion fans around the world, football is the world's most popular sport. Although there are similar apps in Britain and Ireland, Malaeb is the first of its kind in the MENA region.
At ArabNet Kuwait, CEO Omar Christidis shared news about Malaeb's first seed investment of $100K by Saudi-based VCs and 500 startups. The app is currently available on both IOS and Android and so far includes 30 football fields across Bahrain. Malaeb's CEO has mentioned that the app will expand to Saudi Arabia in the near future.
Country: Bahrain
Launched: 2016
Category: Sports
Dhad

Dhad is an Arabic audiobooks producer and publisher hailing from Saudi Arabia and was founded by Manar Saud Alomayri who realized there was a major gap between audiobooks available in English and audiobooks available in her native tongue and wanted to bring books to the smartphone generation.
Dhad went through incubation at the Badir Program Technology Incubator and formally launched in 2014. Its main competition in the realm is Dubai-based Arabic audiobook startup Booklava App and Amman-based Jamalon. However, Dhad is ahead of its competition as it has exclusive deals with 18 Arabic publishing houses and has even had audiobooks make it all the way to the Frankfurt Book Fair. The startup has even recruited popular narrators like Dr. Ali Abo Alhasn to narrate some of the books to gain more traction.
Although the majority of Dhad users are based in Saudi Arabia, its reach has extended to Europe, North America and Asia, serving Arab expats seeking Arabic content abroad.
Country: Saudi Arabia
Launched: 2014
Category: Audiobooks
Evey

Evey is a Tunisian web and mobile social platform that helps communities and organizations make decisions with real time votes/surveys and a combination of automated data analytics and social network mapping.
Founded by Maher Hanafi and Noomen Lahimer in 2016, Evey aims to create more connectivity between audiences through news. The platform allows people to hold surveys/polls in real time and give the pollster a plethora of data and social network mapping. Their ultimate goal is to build participatory democracy in communities around the world.
Last year, Evey made headlines by winning the Tunisian leg of Seedstars and even created a popular poll about the American elections that went viral. They went on to compete at Seedstars World and graduated from the Tunisian branch of Silicon Valley's Founder Institute. In November, Evey exhibited in the Smart City Expo World Congress alongside Bizerte Smart City in Barcelona and showcased some insights on the technology they are building to empower citizens and help cities build stronger and smarter bridges with people.
Country: Tunisia
Launched: 2016
Category: Data Analytics
Orddr

Co-founded by Naser Al-Qatami and Mohammed Alkhazal, Orddr is the first B2B platform for the food industry in Kuwait. The platform connects food suppliers to hotels, restaurants, cafes, and commercial buyers with the ultimate goal of helping businesses on both sides to cut costs.
Orddr helps restaurants and small businesses side-step any suppliers that might be running a monopoly to find smaller suppliers or suppliers that have a certain niche, and can literally help them connect with an entire supply chain. For suppliers, the benefits are immense; they can advertise bulk prices, give quotations to buyers, post photos of their products, receive payments, and track reports and receive feedback.
So far Orddr is only available in Kuwait, but big things are on the horizon as they won this year's ArabNet Kuwait's Startup battle, beating 4 other Kuwaiti startups.
Country: Kuwait
Launched: 2017
Category: Food
Vapulus

Vapulus is Egypt's latest payment solution that connects users directly to all global key payment methods, allowing businesses to accept payments and grow their customer base online, in-app, and in store.
Vapulus' comparative advantage is that a person can send and receive money, pay their bills, and even use it to pay in a local store with just a user name which helps people avoid having their financial credentials at risk. The app even has a GPS system that allows cashiers to detect if someone with the app is approaching which helps speed up the cashing out process.
In September, Vapulus received a $250,000 seed investment from Arabian Venture Capital and reached the final stages of negotiation with three major banks in Egypt. CEO and co-founder Abdelrahman Elsharawy has great ambitions for the company, and aims to raise another $3M in investments as well as grow the startup into the biggest e-payment gateway in the MENA region. Vapulus is currently looking to open offices in Bahrain and the Netherlands in hopes of expanding to the Gulf and European markets.
Country: Egypt
Launched: 2016
Category: Fintech
Darpedia

Jordan's latest startup speaks to the homeowner. Darpedia, a combo of Dar (a house in Arabic) and encyclopedia, is a platform connecting homeowners with interior design professionals and was founded by techie Anas Elayyan along with two of his cohorts who are architects.
According to the Food and Agriculture Organization of the United Nations, property is considered the most valuable asset in Jordan and therefore Darpedia holds a large amount of potential. Traditionally finding good suppliers and designers in the Arab World is often just based on word of mouth. However, Darpedia goes beyond just connecting homeowners with interior designers; it also connects them with other types of designers and suppliers, giving homeowners a marketplace of professionals to choose from. 3,000 interior and exterior designs are already available on the platform.
Darpedia is the first service of its kind in Jordan and has already raised $200,000 from angel investors which will go towards expanding their online reach and bringing more professionals on board. Although there are startups in the GCC like DecorManzil, Nabnee, or Lebanon's Moodfit that also connect homeowners to designers, Darpedia connects people that work on all aspects of home design and also features a wide catalogue of different design styles to choose from.
Country: Jordan
Launched: 2017
Category: Interior design
Foodics

Saudi-based Foodics is a cloud-based iPad POS and restaurant management system for transactions, inventory-keeping, employee scheduling, loyalty programs and e-commerce. The startup also helps cut costs as the startup sells both the hardware and offers customer service, and is also unique in that it is done in Arabic, giving it a huge advantage in the region compared to international competition.
Founded by university friends Ahmad Alzaini and Musab Alothmani, Foodics holds the advantage of being used by any type of restaurant, from food trucks all the way to large restaurant chains. The startup also boasts 24-hour support and a wide range of data analytics for restaurants.
Incubated by Badir Technology Incubator in 2015, Foodics were picked by Forbes as one of the 50 most promising startups in Saudi. Now, two years later, 100 F&B brands in Saudi and the Emirates are using Foodic's management system and the company already has a team of 52 and offices in Riyadh, Jeddah, Khobar and Dubai.
Foodics are also hot off the heels of a $4 million investment round led by Raed Ventures, Riyad Taqnia Fund and Saudi Venture Capital with the participation of Neseel Holding and 500 Startups Fund. The money will go towards hiring R+D, data science, AI experts, and expanding globally starting with Europe.
Country: Saudi Arabia
Launched: 2014
Category: Food
Latest Business
Intelligence Report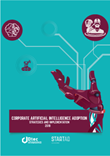 Latest Report
Corporate Artificial Intelligence Adoption Strategies and Implementation 2018
View Report
;