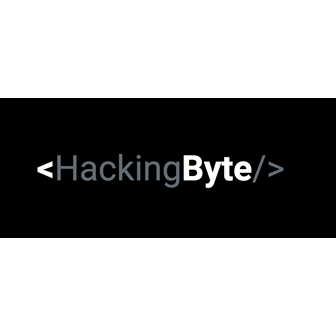 HackingByte is a consulting company specialized in cyber security. It was founded by a group of skilled hackers who believe that everyone has the right to protect himself in a low cost and high quality.

Our aim is not to scare you with our accomplished hacking skills, but to help you gain awareness and knowledge to protect your business as well as your customers from cyber-crime and internal malicious activities, which is infecting the internet like a worm outbreak.

Our team of expert ethical hackers strengthens your business with all the necessary tools to fix current threats and provide a safeguard against all the future attacks as well as enhance your website's speed and performance. Nevertheless, our services are not limited to imparting multifaceted security tools; we also advise you to strategize and build stronger cyber security parameters and procedures for private, social and professional use. We constantly evolve our collaborative platforms with emerging new technologies against rapidly changing online threat landscape.

Our consulting team is filled with strong Hacker ethic and new enthusiasm to provide affordable security solutions to protect data and IT infrastructure of small businesses, private firms as well as large companies, because safety and security are not just a privilege for the riches but also a necessity for one and all.

Often small business owners neglect to recognize how vulnerable their critical data and private information are and they find it difficult to allocate budget for cyber security needs. Therefore, we want to highlight that our business ambitions are not just financial; we are forward thinking and passionate about what we do. We aspire to build trust and maintain a long-term professional relationship with our clients.

Our entire range of business specific solutions is designed keeping client's requirements in mind. We certainly hope that you will collaborate with us and be safeguarded to reach more customers.

Others give you tools... HackingByte gives you knowledge... Because this is the Hacker Ethic.