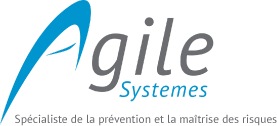 Specialist in risk prevention fire and panic, AGILE SYSTEMES is a dynamic and flexible structure that will meet the requirements of all those who are looking for effective solutions to fire safety issues. Fire is indeed one of the main Causes of accidents at the workplace, and whether this catastrophe does not kill, it is in any case dramatically on the economic front.
AGILE SYSTEMS also operates in the following areas:
-video surveillance

-access control

-Anti-intrusion

Information
Startup Name
AGILE SYSTEMES
Attend the Kuwait 2018 conference.