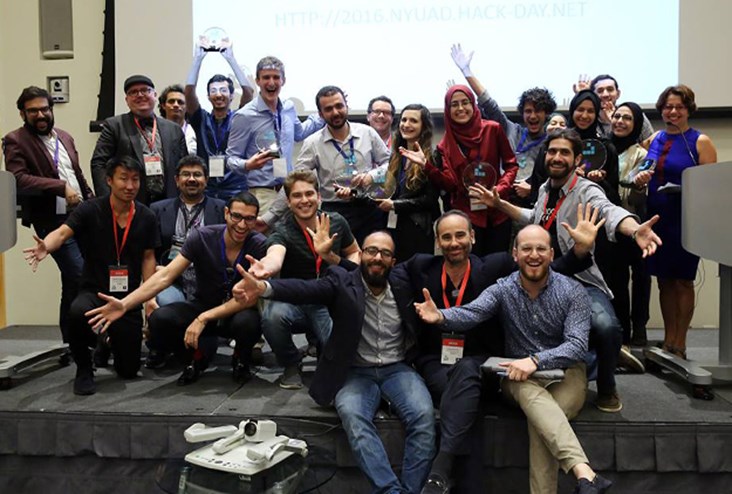 For the 5th year, NYU Abu Dhabi organized the 2016 International Hackathon for the Social Good in the Arab World last April. 150 computer science students from leading universities in 36 countries, collaborated on developing innovative application prototypes that would have a positive social impact for the MENA region.
Over a period of 3 days, the students were split into 13 teams. They worked on developing user-friendly, functional applications – and experienced what it's like to be in the full cycle of creating a tech startup. The resulting prototypes were meant to be implementable solutions in the fields of health, education, film, music, business, and science.
Role Models and Landmarks
The participants were mentored by international computer science professors, founders of successful startups, technology professionals, and venture capitalists. Representatives from tech giants such as Google, Microsoft, Facebook, Amazon, and Twitter were also there to provide support and input.
"Our hackathon alumni go on to win awards, get funding, start their own startups, and even find jobs through our network," said Sana Odeh, NYUAD Clinical Professor of Computer Science and Organizer of Hackathon.
In a landmark year for the 2016 NYUAD Hackathon, 49% of students competing for top honors were women. It is the highest registered percentage of any hackathon – the average female participation in former events was around 10%.
The NYUAD Hackathon directed students' skills for solving community problems, through teamwork, flexibility, open-mindedness, and idea scaling.
The Content Opportunity in Digitizing Ancient Books
Mobile application project Qusasat (Arabic Snippets) won the 1st place award, and an undisclosed amount of cash, for the best idea, most applicable as a real-time solution. Inspired by the "ReCaptcha" concept, the app uses decoding, and chops down images of a printed book into a bunch of little pictures of words.
These words then go as snippets, to app users who type and submit them back to the app. Qusasat utilizes crowd-sourcing, thus creating work opportunities for Arabic speakers who can obtain cash for content submissions. It further offers researches and readers access to ancient books and archived documents. The app recorded a 98 percent accuracy upon recombining all segments.
The prototype won the audience choice award and, Qusasat team was reportedly approached by investors and members of the judging panel to support and realize the project. 8 Arab and international students from UAE, Morocco, Jordan, Algeria, and Saudi Arabia universities made up the team.
More Impactful Ideas
The personal assistant application for refugees, Sadiki, won second place. The project was to start conversations in Arabic with refugees through social media, and connect individuals who can offer assistance for excelling in the fields of computer programming.
Fahmt, an online Arabic and English translator, took third place. The idea was to unify the translation of the inconsistent and informal language that is written by Roman script on the internet (Arabese) through creating a lexicography of phonetic sounds that correspond to it.
Latest Business
Intelligence Report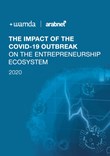 Latest Report
The Impact of the COVID-19 Outbreak On The Entrepreneurship Ecosystem
View Report
;