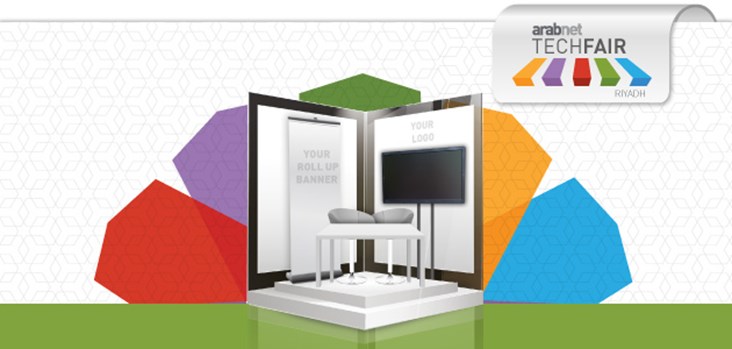 ArabNet is renowned for adding new flavors to each of its events, and ArabNet Riyadh 2013 is no exception. This year, the largest digital gathering in Saudi Arabia will feature the ArabNet TechFair, where more than 40 leading companies and promising startups from the Saudi Arabian and Gulf digital industry will showcase their business in front of more than 800 attendees.
What is the TechFair?
The ArabNet TechFair is a 500+ sqm of exhibition space to host and expose a pool of the top influential companies in the digital ecosystem.
The participating companies can exhibit through three main verticals, the web & mobile, e-commerce, and digital marketing. The exhibition space package is ready-made. All you got to do is bring some of your marketing material and you are ready to mingle. The 3x3 sqm booth will be pre-installed, branded, and will include the carpeting, the company logo, 1 table, 2 chairs, an LCD, and an HDMI connector.
Companies participating in the TechFair will also have marketing inserts in the delegate's gift bag, the company logo in the event booklet, and will get 2 full pass tickets to ArabNet Riyadh 2013.
Book your space in the TechFair now and get the chance to distinguish your organization from the competition and venture into new markets by building close relationships with industry leaders.
For more info, please contact sponsor@arabnet.me
Latest Business
Intelligence Report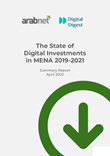 Latest Report
The State of Digital Investments in MENA 2019-2021
View Report
;