Zid Launches Mazeed, a Smart Shopping Solution Transforming Customer Experience
Back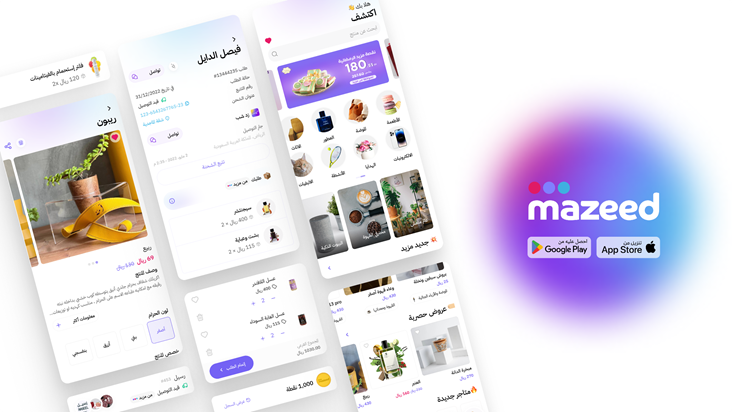 Zid, the leading retail development company in Saudi Arabia, announces the launch of its new product, "Mazeed," a smart shopping solution that offers a unique shopping experience for zid's top-tier products and stores. Since it was established in 2016, zid has played a pivotal role in the growth of the retail sector in Saudi Arabia, which contributes to more than 10% to local GDP. Since its initial launch, "Mazeed" has grown rapidly with over half a million downloads, providing access to more than 2 million local products and 8,000 merchants.
Sultan Al ASmi, CEO of zid, says that "the launch of "Mazeed' aims to empower the retail sector and contribute to Saudi Arabia's strategic objectives by supporting local content and contributing to the Kingdom's economy. This innovative product complements zid's vision of being the partner with merchants to transform into e-commerce and manage their business from one place."
Mazen Al-Darrab, CGO of zid, also notes that "Saudi Arabia and the region are experiencing a remarkable shift from importing and consuming products to making local products with global ambition." In response to customers' desires to reach zid merchants for satisfactory product and service experiences compared to other stores, Al-Darrab emphasizes that "we took it upon ourselves to listen more to the needs of both merchants and end consumers."
Shahad Al-Medlej, Founder and Director of Mazeed, highlights their commitment to helping merchants to grow and gain more marketing Reach through Mazeed: "Over the past years in zid we have had many experiences with merchants and after accumulating them we decided on building 'Mazeed,' a platform offering a unique shopping experience that rely on data & selective products. We aspire for 'Mazeed' to be the first shopping platform in the GCC, making it the go-to choice for smart shopping and Saudi local brands."
The introduction of "Mazeed" is a testament to zid's commitment to enable merchants to reach customers in new ways and increase their growth. Customers in Saudi Arabia can now access "Mazeed" through smart phone applications (Apple/Android).
Latest Business
Intelligence Report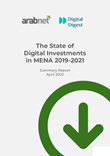 Latest Report
The State of Digital Investments in MENA 2019-2021
View Report
;