UNFPA partners with Startups Without Borders to launch the GenF mentorship programme for women
Back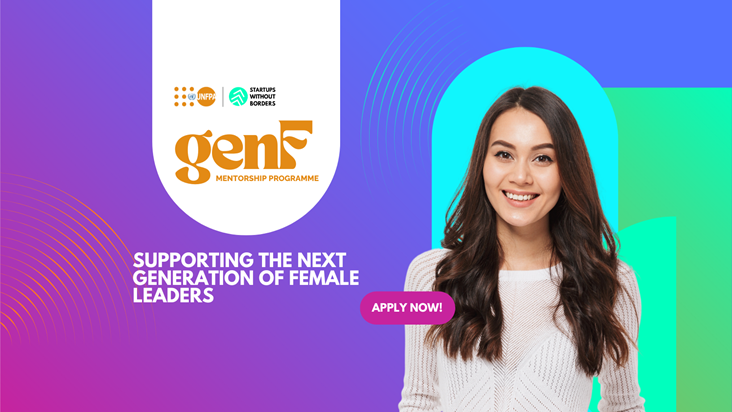 The United Nations Population Fund Arab States Regional States (UNFPA ASRO) and Startups Without Borders have just announced a partnership to launch the GenF Mentorship Programme, aimed at supporting female entrepreneurs in the fields of sexual and reproductive health and rights, gender equality, and women and girls' empowerment across the Arab world.
GenF is a UNFPA-funded program, in line with UNFPA's aim to use innovative approaches to accelerate results towards a world where every pregnancy is wanted, every childbirth is safe and every young person's potential is fulfilled. This partnership also underlines UNFPA's commitment to work with women-led organizations. The program is designed to support female entrepreneurs who are creating innovative solutions in areas related to sexual and reproductive health, such as family planning, preventable maternal deaths, gender-based violence and harmful practices such as child marriage and female genital mutilation (FGM).
These challenges are particularly relevant throughout the region. According to UNFPA's 2021 State of the World Midwifery Report, maternal mortality in the region is high and yet well-trained midwives could avert roughly two thirds of all maternal and newborn deaths. Many families across the region are unable to access family planning services in the first place. GBV and other harmful practices are also prevalent throughout the region, such as in Egypt, where 86 per cent of married women between the ages of 15-49 have undergone FGM, according to the 2021 Egypt Family Health Survey.
And yet, the Arab region is currently seeing its biggest youth cohort, representing an enormous potential and yet faced with many challenges including unemployment, limited civic participation and inadequate education and health services, among other challenges.
The GenF Mentorship Programme will kickstart on September 1st, and aims to provide participants with access to a network of female changemakers, mentorship opportunities and thematic training sessions to grow their business, from business modeling, to marketing, management and sales.
Leveraging on Startups Without Borders' network of over 600 international coaches and mentors, the program will take participants through a personalized journey, providing them with access to role models, success stories, and thematic online training sessions to help them boost and grow their business ideas.
"UNFPA is committed to empowering women and girls. We believe that change comes from the ground up, from women who already know the problems in their communities. Women are already contributing to the efforts to ensure that every pregnancy is wanted, every childbirth is safe, and every young person's potential is fulfilled. GenF is an innovative approach to reaching these goals. We are proud to partner with Startups without Borders, a woman-led organization, as we support other community heroes throughout the region to grow their impact." says Ms. Laila Baker, UNFPA Arab States Regional Director.


"At Startups Without Borders, we have been passionately working to increase diversity in the entrepreneurial realm. We are thrilled to partner with UNFPA in this promising program to provide ambitious women with the tools and mindset to drive real change. Issues such as gender norms and gender violence pose enormous challenges in the Arab region, and it is our strong belief that the best way to tackle them is to harness and support solutions created for and by women," says Valentina Primo, founder and CEO of Startups Without Borders.
Alongside the training and mentorship sessions by seasoned entrepreneurs and mentors, the program will aim at building a community where female entrepreneurs can find Q&A sessions with experts, mutual support, and grow and expand their network.
Candidates can submit applications here: https://form.typeform.com/to/KPBOJeoa
Latest Business
Intelligence Report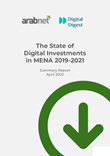 Latest Report
The State of Digital Investments in MENA 2019-2021
View Report
;