Outer space, smart cities, economics and immortality: Dublin Tech Summit unveils future forward lineup
Back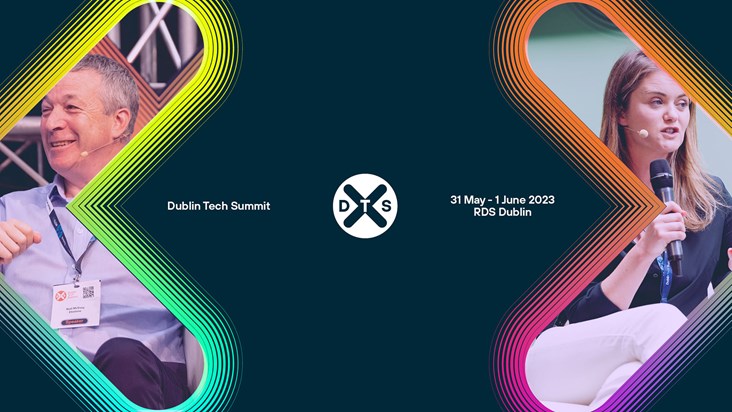 Panels and speeches on futurism, Artificial Intelligence, robotics, social media and more
set to take place at Ireland's largest tech conference
Dublin Tech Summit (DTS) has, today, revealed details of some of the futuristic talks,
panels and interviews happening across multiple stages at this year's event. These include
out-of-this-world keynote speeches from Africa's first astronaut, Sara Sabri, and José Luis
Cordeiro, Director of The Millennium Project, on how technology can hold the key to immortality.
Dublin Tech Summit, which is now in its 7th year, takes place at the RDS in Dublin on
May 31 and June 1, 2023.
The biggest event of its kind to date, DTS 2023 will host hundreds of tech leaders from all over
the world who will address over 8,000 attendees through a wide range of cutting-edge talks,
panels, interviews, demonstrations and more. As Ireland's largest tech conference, DTS23 will
also highlight Ireland's role as a tech hub for Europe and the wider world, showcasing the
present and future of what technology has made possible and what lies ahead.
DTS23's latest announcement embraces a wide range of topics at a time when innovation is
evolving faster than ever. These include:
● From Space to Earth: Fireside chat featuring Sara Sabry, founder of the Deep Space
Initiative and the first woman from the continent of Africa to travel to space, and Dr.
Norah Patten, a leading figure in Ireland's space and aeronautics landscape
● The Death of Death - Singularity and Immortality by 2045: Keynote speech by
engineer, futurist and transhumanist José Luis Cordeiro, Director of The Millennium
Project
● Smart Cities and Urban Tech: Panel discussion between Rob Brown, Founder and
CEO, KERB, Aisling Dunne, Head of Public Policy, BOLT, Brian O'Rourke, CEO and
Co-Founder, Cityswift and John Cormican, Site Lead, Jaguar Land Rover
● Shattering the Illusion of a Fully Secure System - Why You are Not as Safe as You
Think: Fireside chat featuring Rickard Carlsson, CEO of, Detectify, and Ambika Kapur,
VP of Networking and Advanced Security, VMware
● The Making of an Interspecies Economy: Keynote speech by Cecilia Tham,
Co-founder + CEO, Futurity Systems, accompanied by Herbie the Robot
● Large Language Models: What Comes Next? Keynote speech by AI pioneer and
Founder of SingularityNET, Dr. Ben Goertzel
● The Transformation of Society by Advancing AI: Human and Robotic
Perspectives: Fireside by Janet Adams, COO, SingularityNET alongside Desdemona
the Robot from The Jam Galaxy Band
● From Facebook Friends to Co-Founders: The Risks and Rewards of Starting a
Business with a Stranger: Fireside conversation between Ulrika Lilja and Claudia
Gärd, Co-founders of Gofrendly
● Entrepreneurs: The World Needs You: Keynote speech by Adam Cheyer, partner at
Project Voice Venture Partners and Co-creator of Siri, to open the Ignite Stage Pitch
Competition
● Artificial Intelligence in the Data Protection Context: Fireside chat between Sean
Hurley, Assistant Commissioner with the Data Protection Commission, and Barry
Scannell, leading AI law expert
Latest Business
Intelligence Report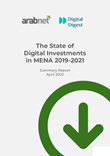 Latest Report
The State of Digital Investments in MENA 2019-2021
View Report
;