Acasia Ventures invests in Egypt's fintech startup Balad
Back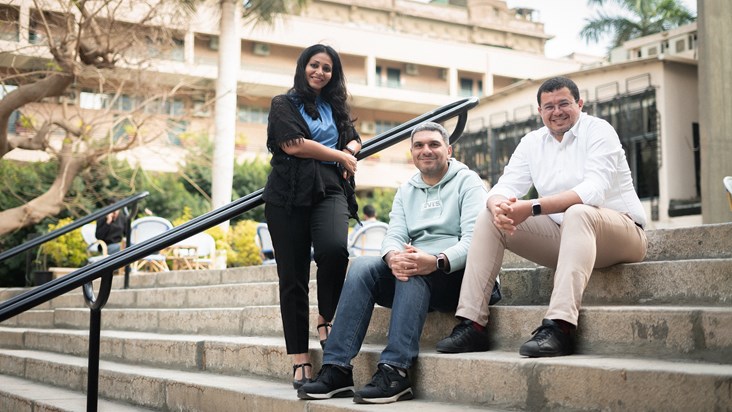 Egyptian venture capital firm Acasia Ventures led the USD seven-figure pre-seed investment round in Cairo-based, remittance-focused fintech startup Balad. The round was joined by Launch Africa, Future Africa, V&R, Magic Fund, First Circle, Sunny Side, and several family offices.
Founded in 2022 by Adham Azzam (LinkedIn), Sally Asaad (LinkedIn) and Mohamed Assem (LinkedIn), Balad is a remittance-driven financial service provider (RemTech) catering for migrants and their families. The startup offers reduced transfer fees and instant delivery of inward remittances via Balad prepaid cards.
One in seven people globally are involved in sending or receiving remittances, with $700bn circulating worldwide each year. Egypt ranks as the fifth-largest country receiving remittances, and a significant portion of its underbanked population relies on these transfers as their primary source of income. Current transfer fees range between 4-11%, and in some cases, transfers can take over a week to reach recipients. Additionally, migrants in host countries and families in home countries are largely underbanked and often lack access to basic financial services, such as credit, savings and insurance.
Balad's founders aim to break down financial barriers for this segment by simplifying digital remittances for migrants and their families, allowing recipients instant access to transferred funds at lower fees and starting them off on their journey of digital finance. Their vision aligns with the UN's 10th Sustainable Development Goal (SDG), which calls for reducing the global average fee for remittances from 7% to 3% within a decade and improving financial inclusion of excluded communities.
The investment will be used to launch Balad's remittance platform, develop necessary technology for the platform, hire new team members, obtain required licenses, and complete integrations with its banking partner.
Balad's well rounded founding team has an extensive background in the investment, technology, and financial sectors. Azzam has been a successful entrepreneur in Egypt and the UAE for the past five years and has worked in the financing and investment sector for 15 years in organizations such as the International Finance Corporation (IFC), and various European institutions. Asaad spent 17 years at Commercial International Bank (CIB), where she led innovation management and fintech and startup partnership, among other roles. Assem has over 20 years of experience in software engineering and technical management across Europe, the Middle East and Africa, and has led technology teams in several Egyptian fintech companies.
"Acasia Ventures has been an instrumental lead investor for our pre-seed round, as it supported the founders from the start and facilitated our access to other funding partners," Azzam said. "We are excited to leverage Acasia Ventures' expertise, African connections and synergies with its portfolio companies."
"Balad is led by a seasoned executive team that has demonstrated its ability to bring such a vital product to the market," Acasia Ventures Managing Partner Aly El Shalakany said. "Its offering is very unique and distinctive in that it provides remittance receivers with a quick and cheap solution to financial access, broadening the umbrella of financial inclusion across Egypt and the GCC."
This is Balad's first funding round.
About Acasia Ventures:
Acasia Ventures is a leading venture capital firm that invests in early-stage companies throughout the Middle East and Africa. With a focus on being a first believer in innovation and entrepreneurship, the firm strives to support the growth of the next generation of market leaders through their unique and scalable solutions. Its Tech Fund I is currently targeting investments in tech-driven and tech-enabled startups at the pre-Seed to pre-Series A stages.
About Balad:
Balad is a fintech company that provides remittance solutions for underbanked family members of Egyptian migrants abroad. Through partnerships with remittances providers and aggregators, it enables migrants' families in Egypt to receive their inward remittances instantaneously on prepaid cards. This offers a safer and more convenient way for them to access their money, promoting financial inclusion and improving the economic well-being of migrant communities.
Latest Business
Intelligence Report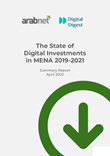 Latest Report
The State of Digital Investments in MENA 2019-2021
View Report
;