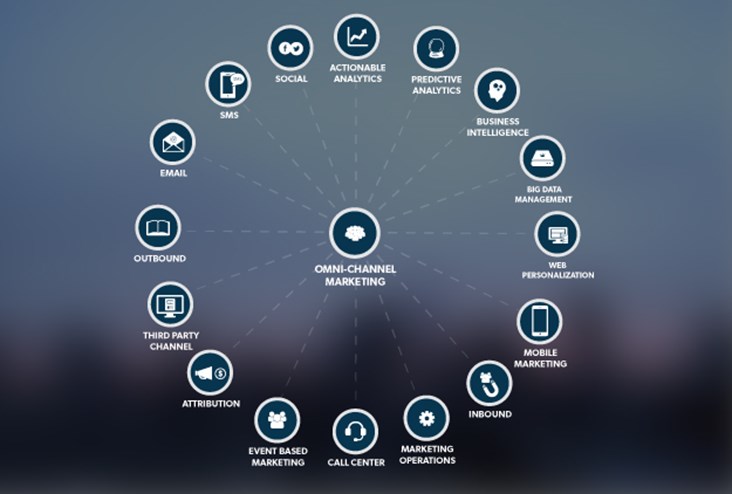 With Dubai's rising rate of connectivity and tech device penetration, and the government's support for a digital lifestyle, enterprises in the emirate are increasingly investing in online marketing. This has stirred fierce competition among online businesses, who have made Google Analytics their new arena, and analysts their new warhorse.
With Google Analytics' quasi-monopoly over the measurement of customer behavior, the competition has shifted to the e-marketing field. Therefore, it is only natural that e-marketers are now striving to differentiate themselves by offering e-businesses more personalization when it comes to analytics, as well as faster and easier interactions in order to increase customer satisfaction and, eventually, the likelihood of repeated visits.
This is where the Insider marketing platform comes in with its predictive analytics and real-time omnichannel personalization technology via web, mobile, and in-store measurements.
Exploring the Big Potential of Big Data
Insider was established in 2011 with 6 co-founders coming from e-commerce, digital marketing, and Big Data backgrounds. With offices in London, Istanbul, Moscow, Dubai, and Warsaw, the company provides conversion optimization to online businesses including e-commerce companies, publishers, travel sites, and financial institutions.
"Insider's real-time web and mobile personalization platform enables companies to utilize the full potential of Big Data by conducting A/B testing and delivering personalized experiences to each individual based on past and present user behavior," Insider co-founder Hande Cilingir told ArabNet.
The predictive analytics technology offered by Insider allows businesses to predict a user's next move by collecting and analyzing large amounts of data from various platforms. By combining mobile and social data with the customers' CRM data, the platform segments users dynamically with its behavioral targeting engine to deliver personalized content.
"Once the integration is complete, our clients can benefit from all our services without needing any further integration. By being able to reach customers via multiple touchpoints, brands can then send the right message via the right channel at the right time, resulting in compelling business outcomes," Cilingir explained.
The Need for Integration
The highly competitive nature of the digital marketing environment created an unparalleled need for more optimization and personalization when it comes to online user experience, which in return fueled an ever-increasing demand among marketers for a single integrated marketing platform.
"Disparate technologies lead to complicated and messy integrations, as each solution needs a different form of integration," Cilingir noted. "Current technologies are not competent enough to achieve data unification, which makes it impossible to identify customers across various devices and channels."
Insider's journey to bridge this gap initially started with e-commerce companies like Souq.com and Ebay, but with time their range has expanded to over 200 clients worldwide, covering different industries like events management, shipping and delivery, news and publications, payments, insurance, etc.
The platform also delivers dynamically personalized push notifications and in-app messages to customers via mobile. "Smartphone toting and app-using consumers are increasing exponentially in MENA. As a result, mobile marketing is becoming a versatile and lucrative channel for marketers seeking to stay ahead of competition," Cilingir said.
Google Analytics Partnership
Insider is currently the only predictive analytics and web/mobile personalization company to become a Google Analytics technology partner in Europe. The company's product works in synchronization with Google Analytics, extending its usage in innovative ways.
"Our platform helps online marketers get the most out of Google Analytics, enabling hyper-targeted customer segmentation which can only be created using Insider personalizations," Cilingir said.
Insider can match the data of its users with the data on Google Analytics, enabling users to create customer segments on Google Analytics and personalize content based on historical data. This enables them to target their customers via Google Adwords Remarketing, thus achieving higher ROI. Google Analytics can also be utilized to track the data of Insider's personalizations.
Meanwhile, Insider continues to develop its technology and plans to cement its MENA presence by opening more offices in the region. "We are aspiring to export Insider personalization technology to 15 different countries by the end of 2017," Cilingir said.
Latest Business
Intelligence Report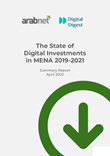 Latest Report
The State of Digital Investments in MENA 2019-2021
View Report
;