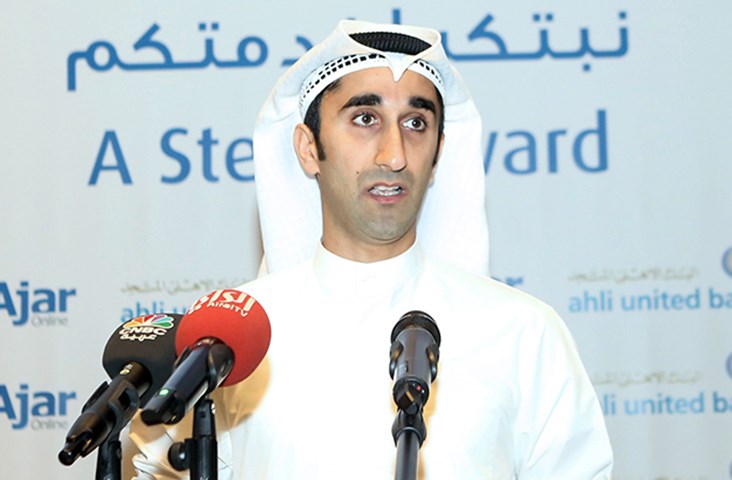 Ajar Online, a fintech startup based in Kuwait, has announced a promising new partnership with Ahli United Bank (AUB) to enhance the growth of rent and property related payments to be made through digital channels.
The new service allows tenants to pay their rent through new cash collection points found in any one of Ahli United Bank's Kuwait branches. This comes as an added value beside Ajar Online's platform that automates the rent payment process in a fast and secure method, through the mobile or personal computer.
Furthermore, Ajar Online's innovative real-estate solution provides landlords, property managers, and real-estate companies with a free property management platform, where they can benefit from multiple tools such as real time reporting on collections, management of multiple tenants and units, as well as flexible and secure rent collection features. By providing a one stop solution for property management and rent collection, the platform facilitates data-driven decision making when it comes to evaluating leases and units, which essentially reduces costs and saves time.
Ajar Online and Ahli United Bank's partnership was launched during a press conference, which was held on the 27th of May at the Four Seasons Hotel, in the presence of Mr. Richard Groves the Bank's CEO and Mr. Tareq Muhmood, Senior Deputy CEO, along with several of the Bank's Executive Management, and Mr. Shaheen AlKhudhari, Founder and CEO of Ajar Online, and a number of valued customers.
The new service addresses a challenge that many landlords and tenants face when receiving and paying rent in a timely manner. Landlords often follow a very manual and time-consuming process to collect rent, which can cause delays and inaccuracies when monitoring collections, while tenants are often unsure of when the rent is due or what is outstanding, and sometimes fall victim to lost paper receipts.
AUB is considered one of the most reputable banks in the country, as well as one of the most active in the real-estate industry, making Ajar Online's solution a perfect driver of the bank's overarching strategy to leverage technology to provide improvements for their customers.
On this occasion, Shaheen Al Khudhari, CEO & Founder of Ajar Online, said "Our partnership with AUB brings us a step forward in digitizing the real-estate market by making Ajar Online the payment and property management platform for AUB's real estate customers, and allowing us for the first time to accept cash payments through our platform via cash collection points across all AUB branches. With that, landlords can now acquire 100% of their rent collection online, making Ajar Online the first platform in the region to offer such a robust and complete real estate payment solution."
Mr Richard Groves said, "The Bank's partnership with Ajar Online is an exciting initiative that involves working with young entrepreneurial Kuwaitis, to address a real challenge faced by many landlords and tenants in Kuwait. Property owners and managers will be able to collect their rental payments electronically, in a fast and secure way. This will also benefit tenants through a new, easy way to pay".
In October, Ajar Online closed their second investment in a round led by Dubai-based venture firm BECO Capital and Sharq Ventures. A cloud service designed for the real estate market, Ajar Online offers a quick and secure online rent collection and free property management platform for tenants and landlords. The investment is said to have been used to support Ajar Online's growth in the region, allow them to upgrade their current services, and release new tools for landlords.
With offices in Kuwait and representatives available in Dubai and Saudi Arabia, Ajar Online are actively pursuing to increase their workforce by hiring entrepreneurial talents to join their team, and aiming to strengthen their presence by scaling globally this year. As the first rent collection platform in the MENA region, they enjoy a strong first-mover advantage giving them the ability to cover the region's real estate market.
For more information on Ajar Online's products and services for landlords and tenants in Kuwait and the GCC,visit their website.
Latest Business
Intelligence Report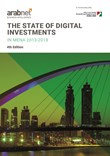 Latest Report
The State of Digital Investments in MENA 2013-2018 Report
View Report
;