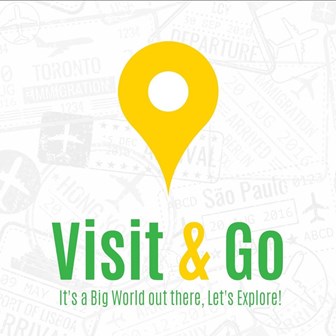 Like every great opportunity, Visit & Go was born out of pure frustration and a desire for a solution. The concept came to Nabil El Shafeay and Abdelhamid Ali while having a lunch next to Real Madrid Stadium in Madrid, Spain, a lost tourist from the Middle East came to Nabil and asked him how he can visit Toledo. The lost tourist was 70KM away from Toledo, he couldn't book or find information in Arabic about visiting Toledo, he was lost but we found our way, we have done a market research then we started to develop the idea into a product, bringing the Visit & Go dream to life.
Visit & Go is the #1 online Arabic Marketplace for things to do Worldwide, founded by two Egyptian travel experts with the mission of enhancing the traveler experience by mixing Travel with Technology, categorizing very curated "Things To Do" worldwide at best price and instant booking confirmation.
Visit & Go is the must go web to plan and book your tours, activities and amazing things to do worldwide for your next trip. We cover more than130 countries,600 destinations with more than 7000 bookable tours, activities, walk tours, food tours, attraction tickets and adventure experiences and much more instantly confirmed.
Visit & Go also helps small and medium-size companies extend their reach to an online audience and offer their services to a large segment of 190 million potential travelers.
Information
Number of Employees
10-30