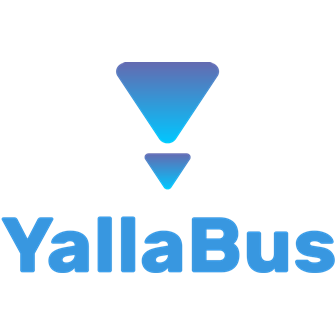 Let's put it this way. You want to catch a bus today in Lebanon. You have no idea which bus to take for a start, and even if you do, you don't know where to wait for it, even if you do, you have no idea when it's going to pass, even if you do, and trust me you don't, but even if you do, you have no idea how much time it's going to take to your destination. You think I'm done? What about the bus condition, occupancy, the driver, the price, the bus's route, the TRAFFIC etc. etc. etc. All this to think about and you haven't even got out of your bed.
Now imagine you have this app on your phone, and all it asks from you is simply, your desired destination. From that point on, you'll not only receive one bus option, but several options, with every single detail that you need. Live directions and guidance from where you are, where to wait for what bus and when is it arriving, how much time it's going to take to your destination, and much more... This app is here, and it's called YallaBus. The first ever bus assistant in Lebanon.
The way it works is no magic and is in fact very simple. The buses are tracked through GPS (Either a phone or a tablet fixed on the bus). A long and thorough period of data analysis takes place before any bus is visible on the app to make sure about its usual route, its speed and stops habits. Once all this is done, the bus can be matched to commuters through the app. Users will be guided to points on the map where they'll be able to catch the matched bus, who will be able to see them as well on his tablet or phone.
Who are the drivers and who's buses will be used? In fact, in all the chaos in our transportation sector, we found a trend, a kind of a structure. There are no fully public buses. Very few are actually owned by the government. Most of them are owned by private entities. Our aim is to leverage the numerous buses that are already present in our country, and make them visible to the people, to get the information out there. So the way we work is we get those private entities on board through a contract-based agreement, install our system in their buses, and offer them a tool to optimize their fleets and gain more commuters. Our revenue will be commission-based from every ride made possible through YallaBus along with fixed monthly or yearly payments.
The possibilities are endless and our influence in the sector has already started to grow. We already started tracking a fleet of 25 buses, and are about to start with 25 more... We've already received the full and unconditional support of major players such as: The Minister of Public Works and Transportation himself Mr. Youssef Fenianos, LiveLoveBeirut which is today one of the most influential NGOs is Lebanon, CME offshore a software company, and AUB. We also received the interest of major bus companies in Lebanon and most interestingly outside of Lebanon as well.
You might say this is Utopian, or that this is impossible in our country, that this will never work. Well let me tell you that: The technology's there, the support is there even more than we expected, the bus community is very positive about it (Yes I'm even talking about the drivers), and our society is even more impatient to see it out there than we are, to see something change. Today, 25% of the people here in Lebanon use the bus. Out of the other 75%, 80% would start using it if there was a solution or a change in the sector (based on a survey that we conducted on 1,000 people). Imagine the impact it would have on the way we commute around the country. The impact it would have on traffic. A simple solution like ours, a single step towards positive change, could let the transportation sector flourish again, it could fuel our economy, and be a stepping stone to a new Lebanese era. They keep saying we're the generation that is going to change our country, well, here we are!