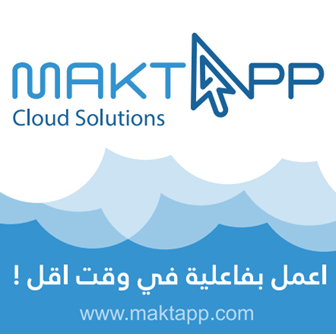 "App to help you manage your Company, Team, Business !"
In Details:
MaktApp is a Cloud-based Software for Business management (SaaS). It was built and customized with a vision that it will be the first cloud solution of its kind in the Middle East with many business tools such as ERP, CRM, Collaborations, CMS, etc.
With an affordable subscription, MaktApp Offers all-in-one solution for your business needs. Moreover, it is especially designed for Qatar and the Middle East region with Arabic\English language considerations.
With MaktApp, SMEs and entrepreneurs would be able to Manage their Projects, Documents & Archiving, Tasks, Teams, Invoices, HR & Payroll, Clients, Calendars & Appointments, Stores & Inventory, and many other features that boost productivity and team collaboration, saves time & cost, be more organized and efficient.
Based on various customers' demands and wishes, we have started, in mid-2014, the brainstorming and the customer validation process. A year later, we had created our first prototype that contained 60% of the final product features that we had in mind.
For more details, kindly visit:
www.maktapp.com/en
www.maktapp.com/Files/MaktApp-EN.pdf

Information
Startup Name
MaktApp (مكتب)
Number of Employees
10-30