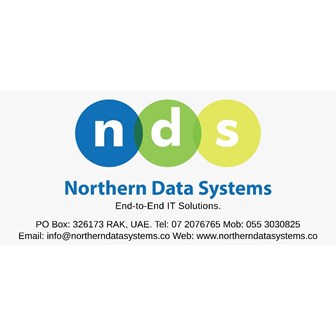 Our company NDS- Northern Data Systems is a young company and hence the energy, drive & passion to succeed. We have got the specialists on board with us, with exposure to diverse projects.
Northern Data Systems is a leading IT Solutions provider in the Northern Emirates of Dubai & Ras Al Khaimah.
We specialize and focus in the core domains of -
Business Accounting & ERP Software - Tally, Sage,Zohobooks,Quickbooks,Profit & Leggero etc.,
Customized Software Development,
Mobile Apps Development,
Web Design & Development,
Ecommerce Portals
SEO, Digital Marketing
Cloud based Applications.
NDS's young & talented team brings freshness,innovation, speed and flexibility. And above great affordable pricing & payment plans.
Please feel free to contact us for any demo or discussion for any of our current or upcoming IT requirements.
Afreena Raffiq
IT Sales Coordinator
Tel : 07-2076765
Fax : 07-2076766
Email: info@northerndatasystems.co | Web: www.northerndatasystems.co
RAK Free Trade Zone, PO Box 326173, RAK, UAE.
Information
Startup Name
Northern Data Systems
Country
United Arab Emirates