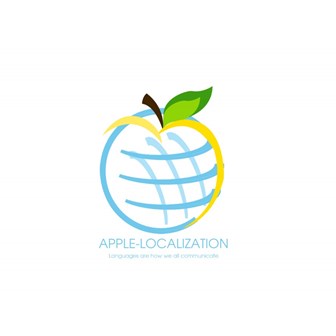 In 2016 Apple-Localization's Services was launched in the heart of Cairo's financial district.
The office was small, while our plans were big: To provide law firms, educational, publishing, financial institutions and other organizations in the area with dependable, affordable translation, DTP, transcription and interpreting services.
It didn't take long for our reputation for accuracy, reliability and convenience to spread. As business expanded, so too did our office. In the last 5+ years, our international headquarters in Cairo have been joined by offices throughout the
US as well as affiliates in Europe, Asia and South America.
But one thing hasn't changed: The pride Apple-Localization takes in meeting the unique needs of our customers around the world. That's why we continue to forge many new techniques that are imitated by our competitors everyday.
Apple-Localization is pioneering fixed-rate translation prices and introducing team translations to accommodate with the budgets and time-constraints of our clients. We're on the industry interface in the use of high-tech tools to create a more accurate, more professional and more consistent translation.
Apple-Localization matches each project with a professional linguist who has a specialized vocabulary and background in medical, technical, financial, legal, and marketing or another business field after checking with our vendor management team.
Our staff even includes an experienced team of attorneys and legal professionals to provide international legal assistance, including service of process, evidence taking and execution of letters rogatory. Beside that we also certify documents for legal acceptance by governments and organizations throughout the US and around the world.
As businesses entered the electronic age, Apple-Localization grew to include multimedia and conference services. Thousands of clients have come to rely on our voice overs, subtitles, graphic designs, audio enhancement, conference equipment and audio technicians.
Our clients include Fortune about 400 companies, multinational firms, Local firms and some of the world's most recognized brands, but our linguists and account executives continue to provide services so personalized that
individuals and businesses of all sizes feel like they're our only client.
In the actual life, the linguists of Apple-Localization have facilitated live presidential debates, top-secret diplomatic meetings, international conferences and multi-million dollar acquisitions from big clients.
To learn more about us; which our 200,000's of other clients already know: Apple-Localization offers the optimum combination of quality and price for the language services you need. For more information or to receive a FREE price quote, please contact our national service center today at 1- 347-781-5924.
Information
Startup Name
Apple-Localization