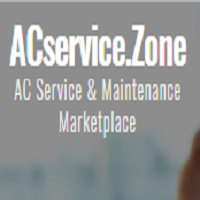 ACservice.Zone is a web based platform which acts as a bridge between the Customers and Service Providers in UAE. The Company's sole focus is on solving Air Conditioner maintenance problems by leveraging technology as a backbone and the Internet as a launch pad. It provides free quotes to a customer who is looking for a AC service, helping him to analyse, compare and then decide the best one suiting to his needs. The company started its journey in 2016 with an aim of serving its customer in a unique manner and has been able to establish a foothold in the AC service and maintenance marketplace domain. ACservice.Zone has in its fold reliable and efficient AC service providers all across the country. The objectives of the company are to bring in cost-effective and efficient services to a large number of customers and at the same bringing together the highly skilled and organised team of experts into our platform thereby improving their employability as well as visibility in the AC maintenance and repairing service marketplace.
There is no time barrier. A customer can raise 24*7 service request to get the best quotes for the services they are looking for. From AC cleaning to AC installation services, you can find all under one roof on our website. We aim to reach out the maximum household and corporates across UAE in quickest possible time.
Information
Startup Name
ACservice.Zone
Category
Consumer Electronic
Country
United Arab Emirates
Attend the Kuwait 2018 conference.